Featured Review: Storksak: Superstardom awaits you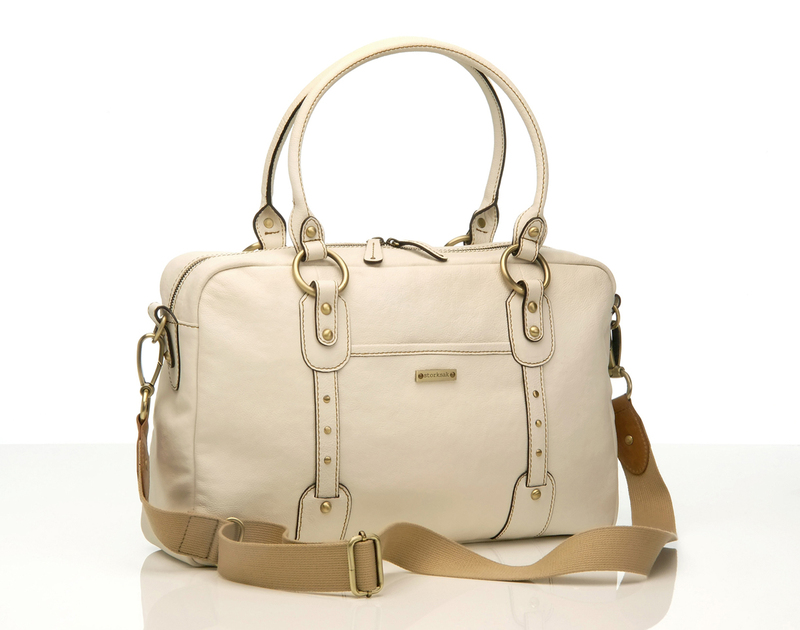 You're never going to confuse me with Angelina Jolie. I don't circle the globe with the 'Sexiest Man Alive,' know how to pilot a plane, work as a goodwill ambassador for the United Nations, donate millions of dollars to charity, or even have millions of dollars to begin with — But I digress. I'm just a relatively average mom, living a relatively average existence with my dorky (but cute!) math teacher husband and our two little boys. Recently, however, I got just the briefest of glimpses into what it must be like to be Angelina. On a beautiful, warm spring day some girlfriends and I went to brunch in the city with our kids and on my arm was none other than — no, not Brad Pitt — the new Elizabeth diaper bag, in chalk, from Storksak. Instant superstardom ensued. At least amongst the moms in attendance.
The brand that Angelina and Brad have both used and loved recently released several new styles for spring/summer 2008 and they're practically guaranteed to make you feel like a superstar, too.