On Sale: Canon PowerShot SD 1000 Digital Elph
Readers are always asking what camera we take our photos with. Josh has a few fancy cameras that are pretty expensive ($500+) but my camera is pretty inexpensive — and it just got even more inexpensive.
The model is the Canon PowerShot SD 1000 Digital Elph. Originally $200, now $120 at Toys R Us (in-store only) — The Toys R Us flyer says the price is valid April 6-12, 2008.
It features 7.1 megapixels, 3x optical zoom and a 2.5 inch LCD screen. The only thing I don't like about it is that it doesn't have optical image stabilizer which helps correct a slightly shaky hand or active kid. My previous camera, the PowerShot SD 850, had it but alas a can of soda which exploded in my Not Rational diaper bag killed it (and the bag was kind of killed too).
Click Continue Reading to read tips on taking better pictures and to see some photos taken with the camera.

Tips for taking better photos in general
Ithink this camera takes excellent photos without the flash — using theflash in these kinds of cameras totally screws up the color, washingout everyone. Compare these two photos. The one on the left was takenwith flash, the one on the right, without. Both are cute but the one onthe right is softer, more natural.
Whenever possible, I turn off the flash and I recommend you give ita try if you've never done it before. In general, you want the exposureto be at least 1/60th of a second so the smaller the number, theblurrier the image can be because of movement of the subject and thephotographer. Since kids are active, when taking photos indoor, you cancounteract their motion by putting the camera on a still surface orbracing yourself against furniture, a wall, tree, etc. Outside duringthe day, this will rarely be an issue. You can also increase the ISOto a higher number. This will make the images grainier though so youdon't want to go higher than necessary.
Without flash
(Note: The last one was color manipulated within the camera.)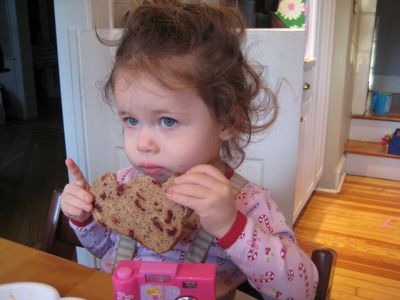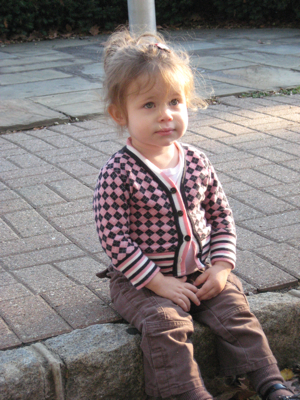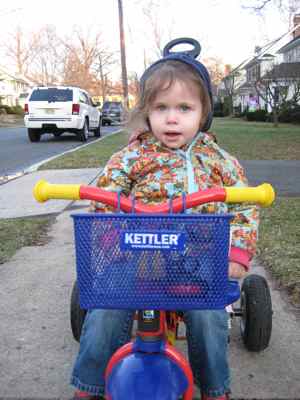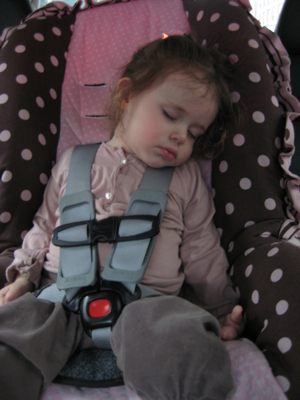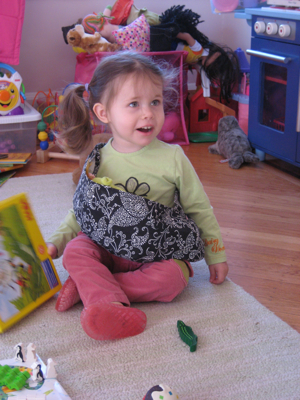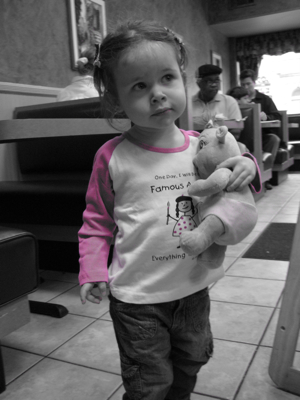 With flash