Angelina Jolie and sons visit the Air and Space Museum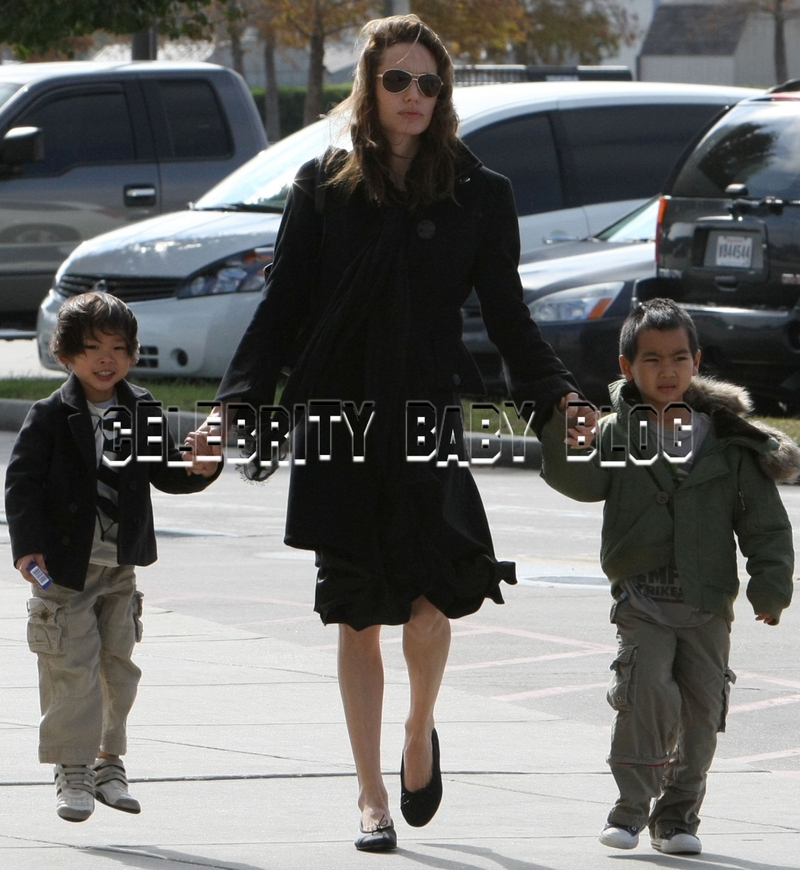 Actress Angelina Jolie, 32, and sons Maddox Chivan, 6 ½, and Pax Thien, 4, visited the Air and Space Museum in Washington D.C. on Monday, April 7th. The boys reportedly asked numerous questions about the aerial exhibits.
The family was in town for Angelina to attend a Vital Voices Global Leadership Awards gala and speak to the Council on Foreign Relations.
Angelina and Brad Pitt expect their fifth child this summer.
Source: People
Thanks to CBB reader Mary Beth.
*Note that the photo is not new.