Tiffani Thiessen has babies on her mind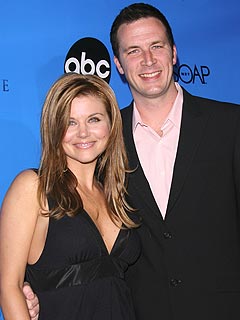 Just what does actress Tiffani Thiessen have in mind for her next role? Motherhood. The 34-year-old told People that she and her husband, actor Brady Smith are "seriously talking about" adding a little one to their family.
We've been married for almost three years, so it's time. We wanted to be selfish with each other for a little while. We didn't want to rush into it, but now we're really, really wanting that.
Tiffani, who hopes to become pregnant "within the year –- maybe even sooner than that," also denies that she is currently pregnant.
No, I would tell you! I think it's the pre-glow of wanting it to happen.
Source: People