Minnie Driver reveals August due date, aversion to heels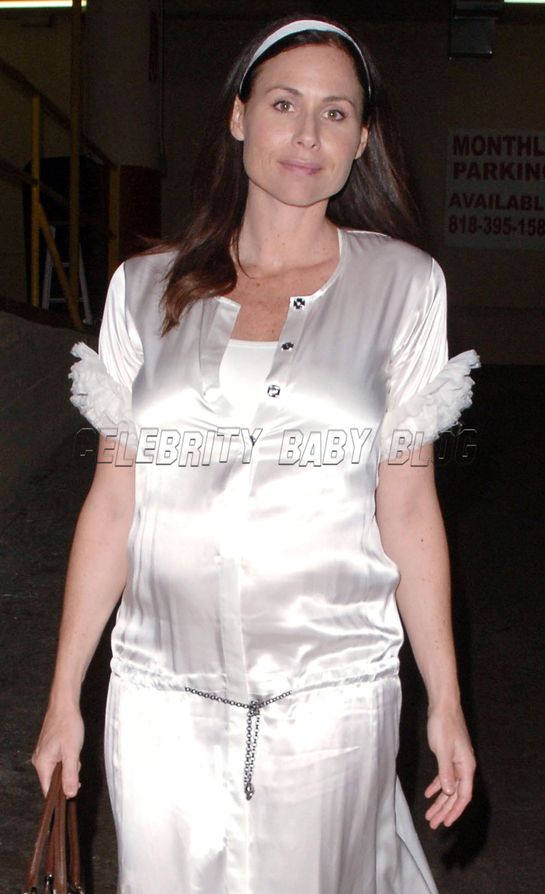 Actress/singer Minnie Driver revealed last night that the baby she is currently expecting will make its arrival in August. And while Minnie may not want to know what she is having, one thing is for sure — the baby is going to be a world traveler before it's born, as Minnie plans to continue her Seastories tour.
France, Germany, Norway, Switzerland and England — and I'm going to do a movie with Uma Thurman. I'm really hoping I've got the stamina, but … I know how to take care of myself.
After hearing advice from others, the 38-year-old planned on being hungry all the time, but that hasn't been the case.
I haven't wanted to eat as much food as I think I want to eat. I'm not as hungry as everyone told me I'd be.
Minnie is currently adjusting to her body's weight gain, and realizing that she can't wear heels.
I've lost my balance — my boobs and my stomach [are huge], and you can't wear high heels unless you weight your bottom or something.
Source: US Magazine