Gavin and Kingston Rossdale at the La Brea Tar Pits
While at the La Brea Tar Pits on Sunday, April 6th with rocker dad Gavin Rossdale, 42, Kingston James McGregor, 22 months, listened to a banjo player and made a monetary donation to his cause after enjoying the music. Mom is Gwen Stefani.
More photos at Just Jared.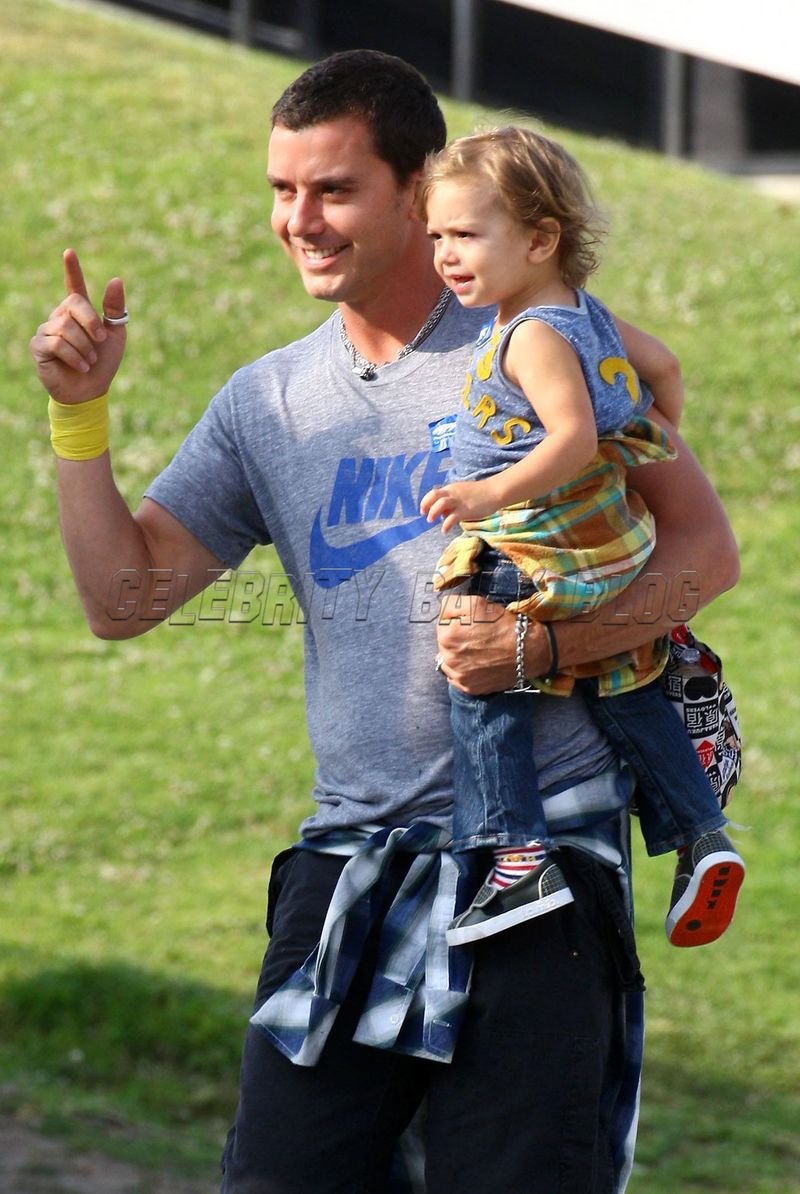 Photos by PacificCoastNewsOnline.com
Another image is below.