CBB Exclusive: In the Kitchen with Season 3 Top Chef's Camille Becerra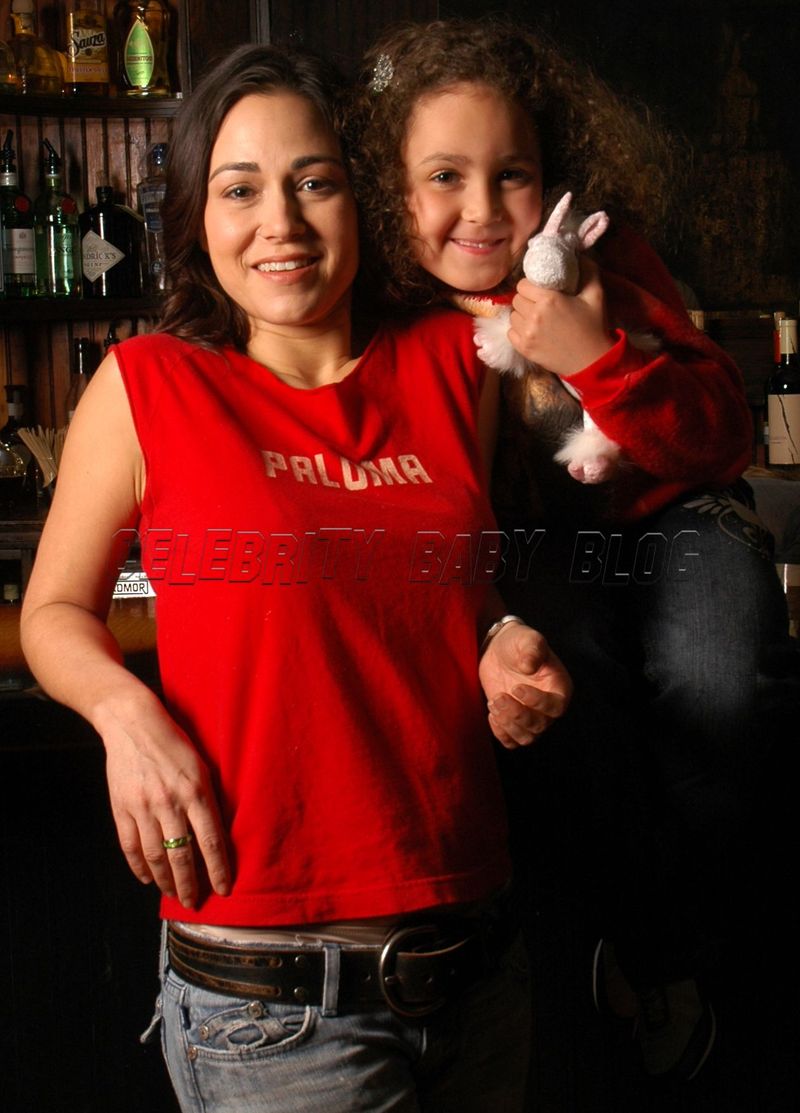 As one of the contestants on Season 3 of Bravo TV's hit reality show, Top Chef, Camille Becerra proved that she could definitely handle herself in the kitchen. Today, Camille is the owner of the ultra hip Brooklyn, NY restaurant Paloma (www.palomanyc.com), named lovingly after her 7-year-old daughter. Between dishes, Camille spoke exclusively with CBB about what it takes to be a Top Chef … and a Top Mom.
Photography: Gabbeli Photography
Hair/Makeup: Douglas Martucci
I was born in San Juan, Puerto Rico. My family moved to the United States when I was 3 years-old. We moved around a lot, but eventually settled in Elizabeth, NJ.
Where did the love of cooking come from?
I've always loved food. Growing up in a Spanish household, I was exposed to being around women in the kitchen. I would see my mom and my aunts working almost like in an assembly line, to prepare meals for their families. It was really interesting.

Elizabeth is also a multi-cultural town. I would visit my friends' houses and their families would feed me food from their countries. I was exposed to all different varieties of food, such as Indian, Latin, Italian, etc.

After high school, I lived with my then-boyfriend, and I started cooking. I had never really cooked before, but I wanted to cook for him. That's when the love came in, cooking for other people and having them nourished.
It's interesting how you use the word "nourish" and not just "feed."
There is a distinct difference. Ideally, that's what food does; it nourishes. I cook in a nourishing way; it's not something quick and without thought. I want the people I'm cooking for to feel good, both physically and emotionally.


I think eating is an experience, and it's very therapeutic. It's not only the food you're taking in; it's the people you share a meal with.
Do you remember what the first meal was that you made for him?
It was Cornish hens. I remember I had made just two, and then our friends stopped by. As we were chatting, my chocolate lab, Maya, had eaten the Cornish hens!

After that first meal, I started buying cookbooks, and I would read them as if they were novels. I memorized every ingredient, every technique. I read them cover to cover. All of that wrapped together was what led me to become a chef.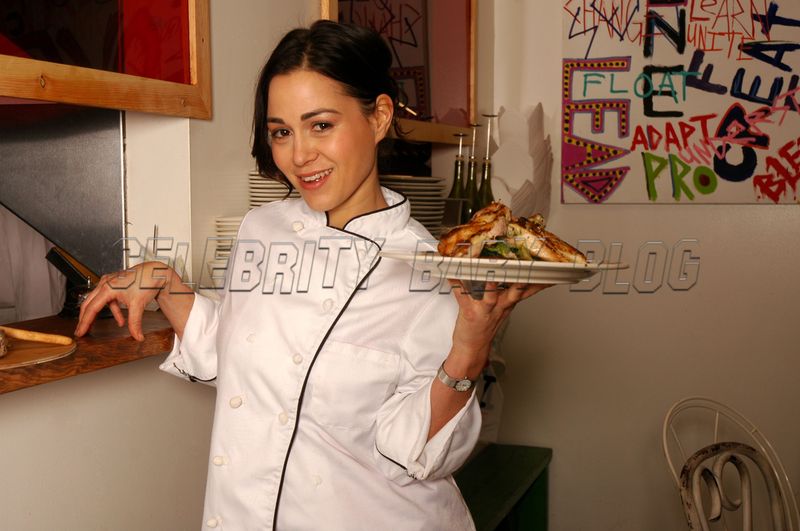 What was one of your first jobs as a chef?
I went to culinary school, and then when I was 19, I was living outside of L.A. I began working at a monastery, cooking for 15 monks. It was a beautiful time in my life. I began meditating.

The food was donated from local farmer's markets. It was there that I developed experience in vegetarian cuisine.
Are you a vegetarian?
I don't consider myself a vegetarian, but I think it's a good idea to incorporate some of the vegetarian practices into your meals.


I came into an awareness of how food is processed in the United States, and how meat is injected with hormones that are so unhealthy for people, especially children, to eat. That's why I can't stress enough how important it is to purchase food from local farms.
Why is that?
Because both you and the food are on the same daily cycle. It's just healthier. If you purchase fruit that is grown somewhere else, its cycle is different than yours. All these components really do count in how well you digest food and how healthy it is for your body.
When did you give birth to Paloma?
I had Paloma in 2001. I was living in a loft in TriBeca. I had taken a year off so I could spend all my time with the baby. After 9/11, I evacuated my loft and moved to Brooklyn. I loved my loft in TriBeca, but I loved my six month-old daughter's lungs more.

It was at that time that I thought about opening my own restaurant in the neighborhood I moved into, Greenpoint.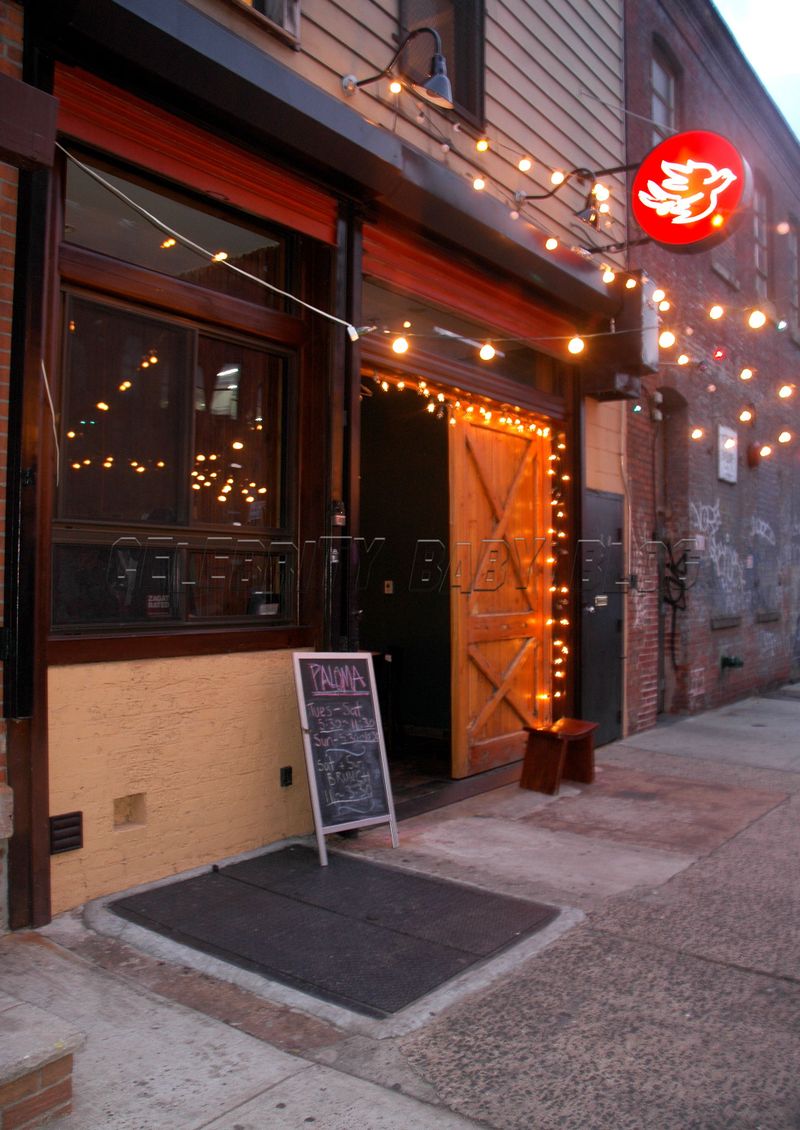 When did Paloma, the restaurant, come to fruition?
I opened Paloma about two years ago. It has an urban American cuisine that's regional and seasonal. I really try to give people a well-balanced meal. I've never been into anything over the top chic. I've always been attracted to wholesome food prepared right.

Paloma is a neighborhood spot. It just so happens that we care about we put out and since I've been on 'Top Chef,' people come from all over. Paloma has gotten a lot of recognition and exposure. It's also brought awareness to my neighborhood in Greenpoint, Brooklyn, which is exciting.
Let's talk about Top Chef.
'Top Chef' was an amazing experience. I actually didn't apply for the show. I tell people that they found me in a club! My friend, Errickson Wilcox, works the door at Marquee, and one night, the people from 'Top Chef' were there. Errickson told them he had a perfect chef for their show.

About three weeks later, I went to Miami to begin filming. I loved being on the show, except for being sequestered. I'm too old to be sequestered!!! I wish I could have stayed longer, but I was also very happy to go home and see my daughter.
You had mentioned earlier when we were shooting that Paloma's 6th birthday passed while you were filming Top Chef and you weren't allowed to call her.
It was so sad. I felt horrible. To this day, Paloma still teases me about it. Everything is blamed on that situation. For example, she'll say, "I got a 60 on the test because you weren't there on my birthday!" I wish she would forget!
Did you agree with the judges' decision to "pack your knives and go"?
I think it was fair. Making a cake without a recipe is really hard. It takes multiple tries and multiple batters. I knew what I was doing, but I didn't have enough time to accomplish it. Time was up; that was the batter I had, and the baked product that I had.

Overall, though, it was so wonderful. I formed great bonds with everyone on the show. After all, you're with people just like you, who love to cook and love food. We would share tips and ideas. The creativity that was going on was amazing.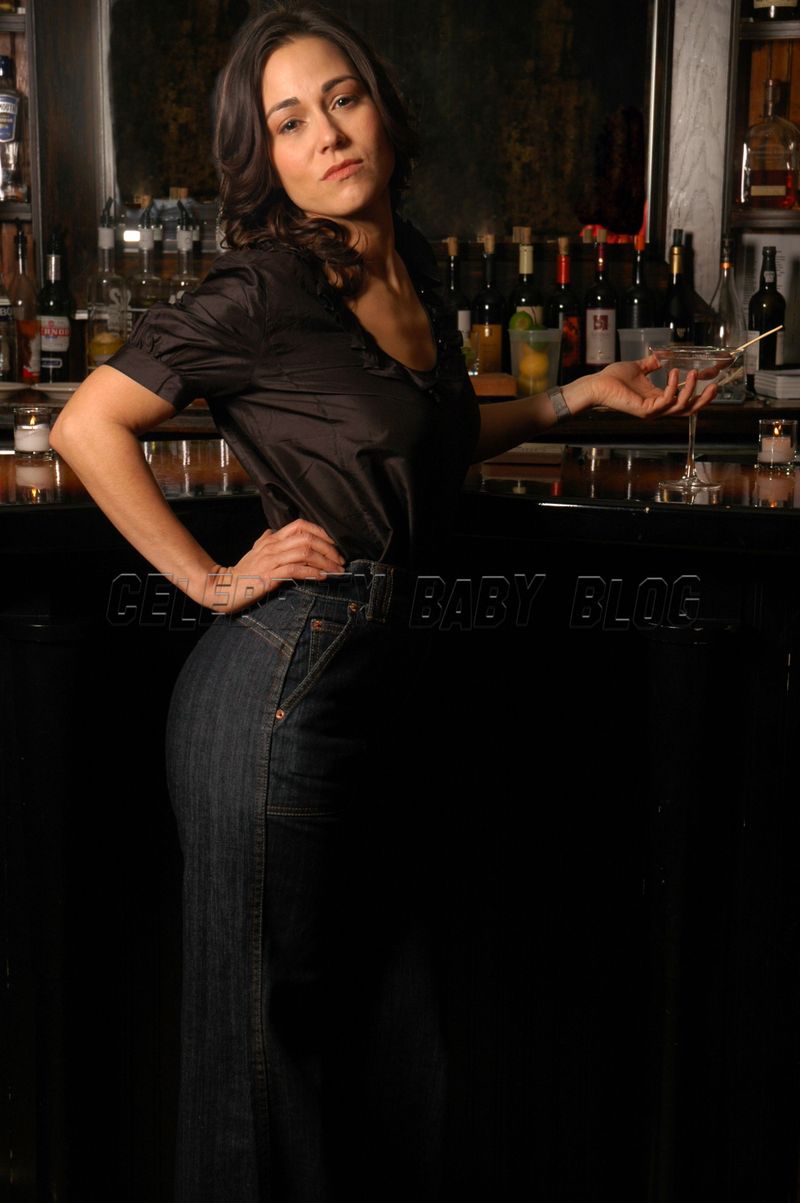 What do you have going on now?
Paloma is running a series of dinner parties, featuring guest chefs. The proceeds will go to different organizations in Brooklyn and New York. I'm also creating an organization called The Children's Garden & Table. My hopes are that it will be city-funded.

The idea is to teach children to garden and cook the food they grow, and then sit to share in their ac
complishments. I think we have to teach children the importance of sitting down together to eat and share as a means of enriching life.
What is your favorite meal to share with Paloma?
It's definitely breakfast. I LOVE breakfast! And I love sharing breakfast with Paloma; it's our little tiny moment in the day together. Breakfast, incidentally, is the only meal I cook at home.

The breakfast I make is very simple: I make a platter with good cheese, good ham or cured salmon, fruits, butter, yogurt and really good juice. I toast the bread and butter it, and then we put whatever we want on it. It's simple, and the most delicious breakfast ever.
You're a single mom now, and running a successful restaurant. How do you do it?
I plan a lot, but I also just do what I have to do without trying to overwhelm myself. The responsibility of being a restaurant owner, chef and single mom is so tremendous. I just take it day by day.

I also provide a great establishment both at work and at home. When I have to work 18 hour days, the restaurant is our home. It all marries together and we just make it work. My daughter gets so much love from my staff and friends; we're a family.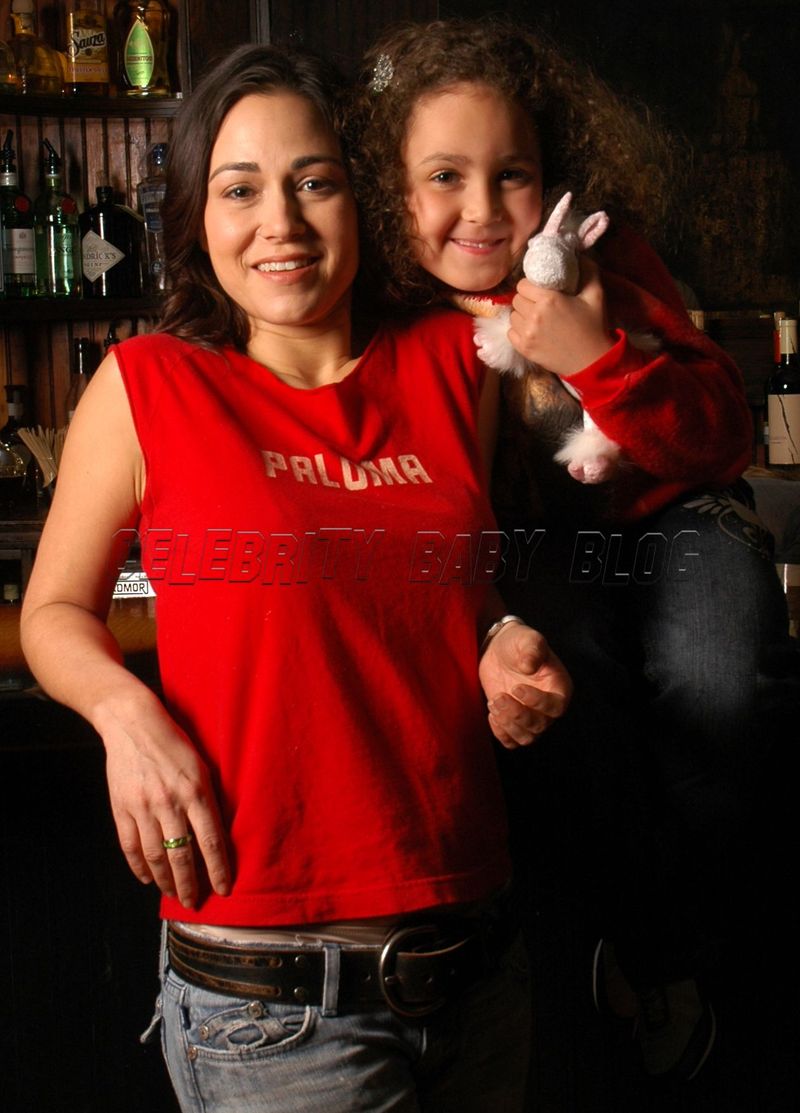 To find out more about Camille, please go to www.palomanyc.com and www.CamilleBecerra.com. For more info on Top Chef, go to www.bravotv.com.
---
Images and interview copyright The Celebrity Baby Blog, Inc; do not reproduce elsewhere without express permission.