Spelling-McDermott family play at the park
Tori Spelling, Dean McDermott, and son Liam Aaron, 1, were spotted playing in a Los Angeles park on Saturday. Liam went on the slide, then munched on some carrots. Tori, 34, recently announced that the baby they're expecting in early June will be a daughter.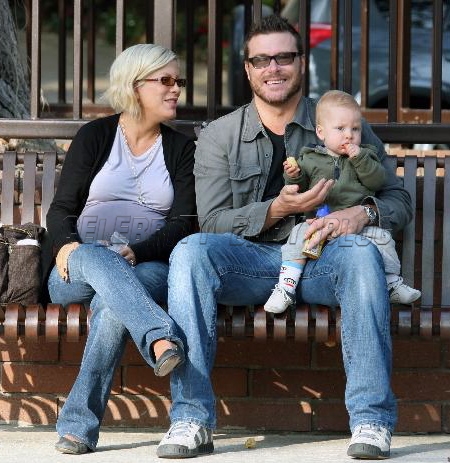 Photos by Flynet.
Many more images and shoe/sock info below.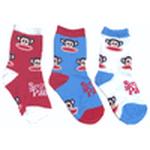 Liam is wearing Small Paul by Paul Frank Kids Toddler-Youth socks in white (3 pack for $23). This particular pack of socks is currently sold out.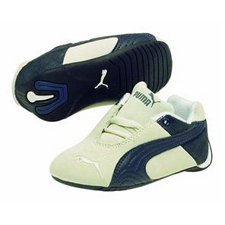 He is also wearing PUMA Future Cat S Infant shoe in Naturl/New Navy/White ($35).