Ryan Phillippe discusses kids, career, and what's next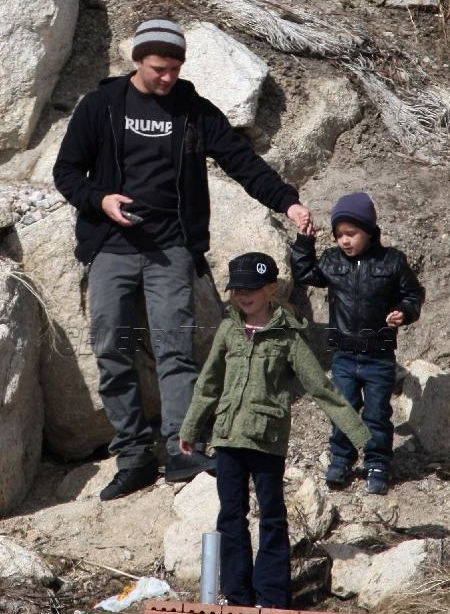 In the latest issue of
In Touch
,
Ryan Phillippe
, 33, discussed life after his divorce from
Reese Witherspoon
. Stating he was a
"physical wreck"
after the break-up, and going as far as to say he would "
wake up and cry … I wanted to die,
" Ryan claimed that the best thing in his life are his two kids — daughter
Ava Elizabeth
, 8 ½, and son
Deacon Reese
, 4.
He acknowledges his two children as being the help he needed to move past his relationship with Reese and to find happiness in his life. According to Ryan,

It's been a really good year [and] there's nothing more important to me in the world than my children. They are the focus of my life.
Continue Reading to find out what else Ryan likes to watch (besides Nancy Drew), how he juggles his career with his family, and what else he wants to do in life.
On how his kids are doing:
They're great. I love them so much and do everything I can to make their lives as wonderful as possible.
On priorities once you have children:
It's funny how the 'Hannah Montana' movie becomes important to you!
On the kind of father he is:
That's a hard question. I'm a good dad, but I certainly don't spoil my kids.
On why being a good dad is important:
I grew up poor and I want them to have a sensibility that isn't privileged.
On juggling a successful film career with a family:
My career always takes a backseat to my kids. Everything else becomes far less important. And I don't feel like I have to act for the rest of my life.
What else he'd like to do with his life:
I always thought I'd be a good teacher. I'd like to do that in some capacity at some point. And I want to direct.
On preparing for his role as a soldier who doesn't want to return to Iraq in his new movie Stop-Loss:
I talked to many soldiers and they told me what it's really like in Iraq. They can't wait to get home and see their loved ones.
On what's up next:
I'm going to take a good, long break and be a dad. I'm ready to get out of uniform.
Source: In Touch, April 18th issue