Terri Dwyer admits to being a 'permanently guilty' working mum
by auditioning contributor Carlie: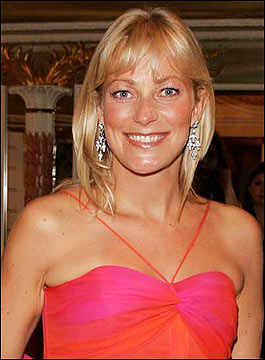 UK actress and TV presenter Terri Dwyer, 34, says she copes with being a working mum to son Caiden AJ, 2, by feeling "permanently guilty."
I think that's the job description of a parent, isn't it? The production team on '60 Minute Makeover' are really considerate about the fact I have a little boy.


I do, however, feel that I see my driver more than my husband. I have a very good relationship with Bill, who's seen me breastfeeding in the back of the car! That's because sometimes I can take Caiden on set. We've even had some white overalls made for him!
She also admits in the recent issue of OK! magazine that husband Sean Marley is useless when it comes to DIY.
Sean is hopeless! In fact Caiden will see a hammer or some ladders around the house and go: 'Mummy's!' and Sean goes: 'No, Daddy knows how to use them!' It takes him three hours to hang a picture. So I'm the one who does all the painting or puts pictures up. I'm not very glamorous while I'm doing it, though!
Source: OK! MagazineIssue: 617 April 8th