Chris Noth talks about Orion and opening of Once Upon a Tea Cup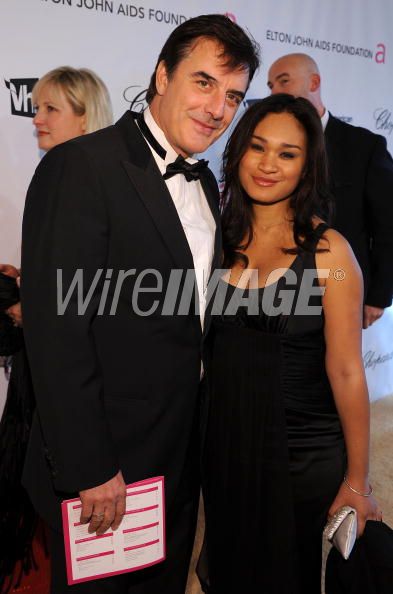 Chris Noth is a proud daddy! The 53-year-old Sex and the City star showed Ladies Home Journal a photo (available in their May issue), taken when now 11-week-old son Orion Christopher was just a week old, and said,
Everyone says their baby is beautiful. Mine really is. I never thought I'd see the day where the sound of a child crying would be music to my ears.
Chatting about Once Upon a Tea Cup, the tearoom he opened in girlfriend Tara Wilson's Windsor, Ontario hometown, Chris revealed,
It's a place where a mother or a couple can relax and kids can play. We have costumes and children's yoga. I had no idea when we started this that we'd be bringing our own child there. I can't wait to watch my son dress up as a fireman or a cop.
Source: Ladies Home Journal, May issue
Thanks to CBB reader Cheray.
*It was requested by Chris' rep that the baby photo that originally accompanied this post be removed.