Erica Baxter Packer out in Bondi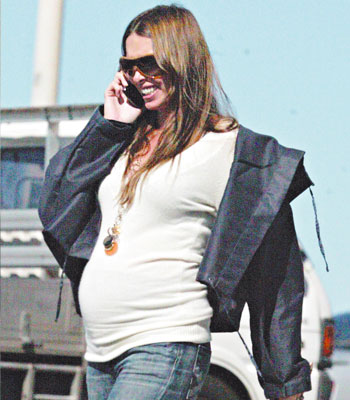 Australian singer and model Erica Baxter Packer, 30, was spotted walking outside her Bondi area home earlier this week. She expects her first child in June.
Dad is James Packer, 40, Australia's second richest man.
Source: The Daily Telegraph
Thanks to CBB reader Kate.