Brooke Burke on her post-baby food plan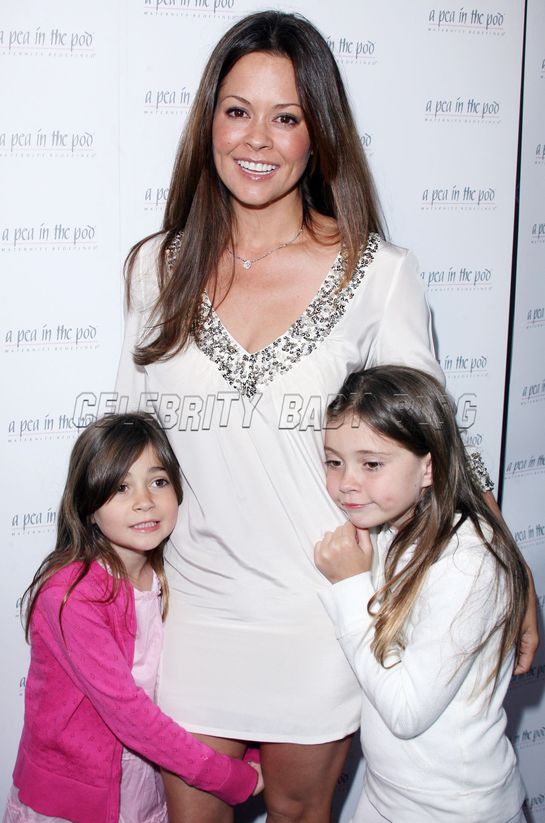 Actress, model, and TV host Brooke Burke, 36, is mom to daughters Neriah, 8, Sierra Sky, 6, and Heaven Rain, 15 months next week, as well as son Shaya, 4 weeks. On her Baboosh Baby site, Brooke blogsabout just how it is (besides genetics and walking!) that she's looking so good at a month postpartum.
Hi,

I squeezed into my jeans today, yeah! I am not sharing that to boast or to make anyone who is struggling with her baby weight feel inadequate. I simply want to tell you what I have been doing in hopes that it may help some of you.

First, I have promised to keep this blog real so I will start with some of my Tauts thoughts. Binding your belly after birth can get really annoying, but boy does it work! I cannot wait at times to take it off and I do that for short periods throughout the day when I need a break. Also, if your skin gets itchy or irritated, take it off for a few hours and let your tummy breathe. Other than that, I have been wearing it 24/7 and every few days I can make it a little tighter.

Lots of people have been asking about my diet so here goes. I never "diet", but I do believe in creating healthy eating habits that you can enjoy and stick to.

Click below for Brooke's meal plan and more from her blog.
I try to eat 5 times a day, small meals, every three hours or so. IfI get too busy, some of those meals may be a protein bar or simply anapple and some almonds.

Here is a typical day for me:

Breakfast
oatmeal made with water, with a little brown sugar
coffee with milk and sweetener

Snack (choose one)
Non-fat yogurt
Low-fat cottage cheese with fresh pineapple
protein bar (Luna or Zone)

Lunch (choose one)
chicken, lettuce, tomato, avocado, cucumber in a whole-wheat pita with olive oil, vinegar and Dijon dressing
sushi – mostly sashimi style
chicken/lettuce/cheese burrito
(I also love Matzo ball soup that I make at home with chicken, carrots and celery.)

Snack (choose one)
apple with a handful of almonds
protein shake made with nonfat milk, ½ banana, tsp. almond butter and a scoop of whey protein
tuna fish salad with celery or carrots (use low-fat mayo)
sliced turkey with almonds

Dinner (choose one)
filet mignon with Caesar salad and asparagus
sushi
grilled salmon with veggies
chicken with a salad and grilled veggies
(Sometimes at night when I am too tired to eat a full meal, I have abowl of my favorite cereal, Smart Start, with blue berries and non-fatmilk.)

These are just some options. I never starve, and I know that the onlyway for me to lose weight fast is actually by eating more often andkeeping it smart. I avoid carbs later in the day. I never drink juice(too much sugar) and I try to stay away from bread, especially whiteflour. I drink lots of water with lemon and hot green or fresh minttea. I only drink water, never soda. I do have a glass of red winewith dinner sometimes, which I really enjoy.


I keep my meals small andtry never to skip them. I know how hard it can be to find the time,but many of these options can be prepared in advance and you can grabthem on the go. I really do enjoy what I eat and if I am cravingsomething bad, I have it, but only a few bites! Small smart mealsreally work. Give it a try.

Good luck!

Brooke
---
Baboosh Baby,Brooke Burke's new line of post-partum belly wraps, stretch-mark oils,organic t-shirts and recycled diaper bags, is named after the Frenchterm of endearment and is also Rain's nickname. For more info, checkout BabooshBaby.com.
If you missed CBB's exclusive chat with Brooke, in which she answered your questions, click here to catch up.