Anna Friel bases her Pushing Daisies character on daughter Gracie
by auditioning contributor Carlie: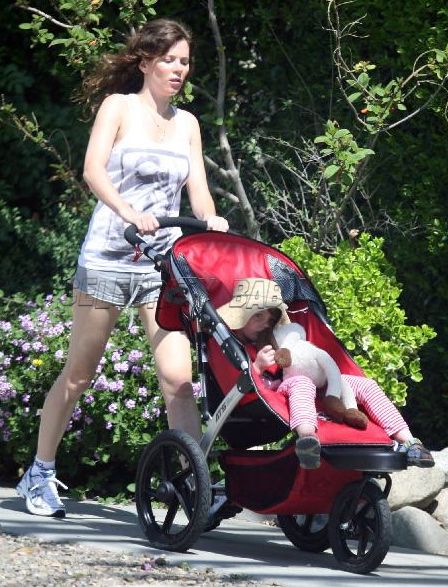 Actress Anna Friel, 31, has revealed that she bases her character Chuck in Pushing Daises on the way her daughter Gracie Ellen Mary, 2 ½, sees everyday life.
I'd never have got the part of Chuck in 'Pushing Daisies' if it wasn't for Gracie. I play a woman who is brought back from the dead and can only live if her lover never touches her. The whole point about her is she has this second chance at life.


I base her on Gracie because she's experiencing life for the first time. I looked at Gracie and the way she thinks opening a box of cornflakes is this wondrous event and just thought: 'I'll play it like I'm seeing life through her eyes.'
Gracie's dad is David Thewlis, 45.
Source: The Daily Mail