Vanity google alerts: Who's blogging about CBB?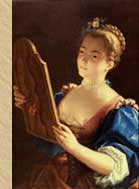 Yes, we're vain. We want to know what people who are blogging about the Celebrity Baby Blog are saying so we set up Google Alerts for our names and our URL.
Recently, we've seen:
Do you have a blog? Write a post about us and we'll add your link to this post!