Steal That Look, Forty Weeks Style: Minnie Driver's layering in luxury

by Julia Beck, of Forty Weeks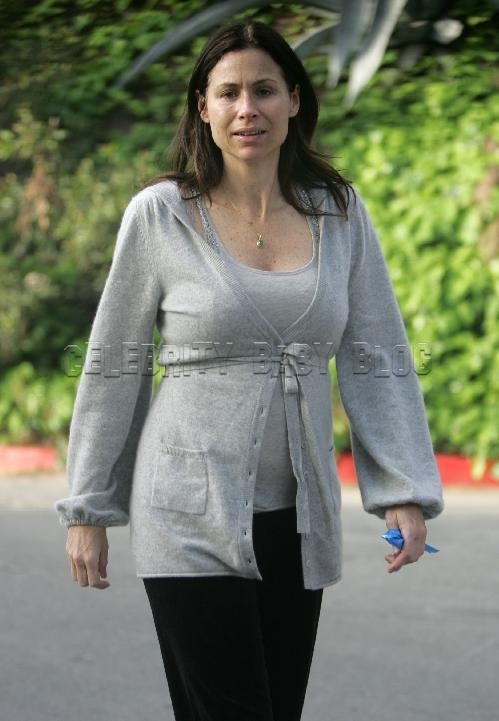 Welcome Minnie Driver to the Bump Class of '08! Minnie is just about at the top of my adorable list right now! Her look is easy, down to earth and comfortable with an obvious nod to quality and luxury. Here she is out walking her dog in LA, in a soft gray cashmere wrap cardigan. Layering in luxury is an ideal strategy for the rainy, cool days of April as well as summer evenings and even into fall. So, with spring well on the way and with April showers in the forecast (soon to be May flowers), let's steal Minnie Driver's layering in luxury look.
Click continue reading to find out how you can get a look just like Minnie's!
Here's What to Keep in Mind When Stealing Minnie Driver's Layering in Luxury Look Forty Weeks Style:
*Stick to solids. Awrap or cardigan is always best as a solid, true hue (I am a huge fan ofivory, grey and chocolate for this look). A heathered knit is anoption, but too much pattern takes away from the pure luxury of thelook.
*Infuse texture. Use exotic knits, crochet or other specialty treatments, nubby yarns and other woven/knit elements.
*Shop wisely. This is one item will take you well through spring intosummer nights and even into fall. Be willing to spend a bit here — itis a piece that will serve you well, if chosen carefully!
*Watch yourweight. A cardigan that's too heavy is limiting and creates a bulky,unflattering look. A too thin cardigan will cost you a smooth line (andwarmth, as well).
*Embellish with layers. Layering pieces will help make the look — consider monochromatic tones with jeweled or woven embellishments on anunder-tank or tee for a polished, go-anywhere look. Bold, contrastingchoices in layering give a distinctive day-time feel.
*Choose cut wisely. Look for acut that flatters and feels "in place". Take a rear-view look and makesure you are wearing the cardigan at an appropriate length.
*Keepit in rotation. You hear me say this a great deal — wear this cardiganoften and enjoy knowing that you look fantastic and you got the mostout of your investment!
*Accessorize it up. Add to the look with a great tote, necklace or, for the rainy days of April, a funky umbrella and boots!
Steal That Look Forty Weeks Style –- Layering in Luxury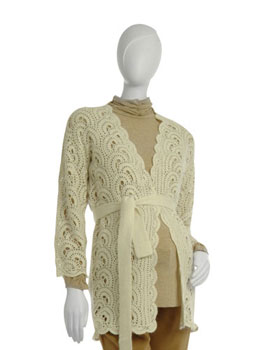 BellyBasics Crochet Sweater Coat With Self Tie (right, $118) is a piece that will take youfrom day to night with real style! Be advised, this sweater is made ofan angora blend, so consider it for the cooler days of spring and fall.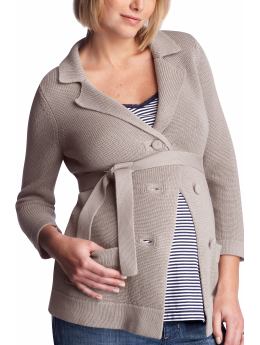 The Gap Belted Cardigan Sweater (left, $65) features a soft, ribbedcotton knit with fantastic button detailing. The three quarter lengthsleeves give it a distinctive spring-forward look. And, the price isright for this easy, casual piece.

Due Maternity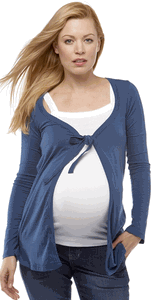 Long Tie-Front Cardigan (right, $58) is too cute! What a perfectcomplement for jeans (try it also in black, white and mouse), capris orBermuda shorts. The empire bust line tie creates an ideal silhouetteand gives the sweater a bit of swing. Consider this as an essential foryour fourth-trimester, as well! (Save 15% with coupon code "CBB")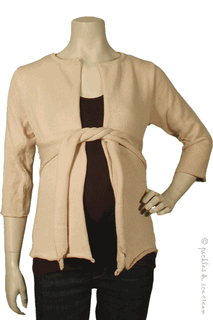 IncaZina Placket Sweater from Pickles and Ice Cream ($119) is super sophisticatedin cream (also available in petal pink and black). The Peruvian cottonknit wraps above the belly, but can also be worn open for a lessstructured look. The shorter line of this sweater makes it very easy towear through your entire pregnancy. This one is a winner, for sure! (Save 15% with coupon code "CBB")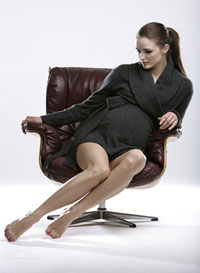 A heavier option is the Shawl Wrap Cardi by Isabella Oliver ($195). The ribbedshawl collar and the rich charcoal color have made this a favoriteamong IO fans. Designed to work well at any stage of pregnancy (andwell beyond). This one is well suited for taller girls.
Alight-weight option with lots of personality is the Sheer StripeCardigan at Babystyle (left, $68). The tonal stripes read as a near solid andreally do a great job of finishing off almost any casual look. Theempire drawstring tie gives you lots of growing room. I like the whitelayered with similar toned tanks or tees.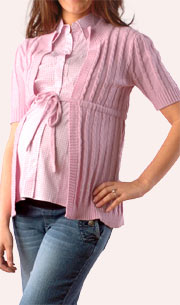 The Tie Waist Cable Cardigan at iMaternity (right, $35) features an elbow lengthsleeve, all-over cable and a very precious pink color — perfect forspring and summer. Avoid the collar top blouse (as seen here) and go for ascoop tee instead.
And, don't forget the accessories!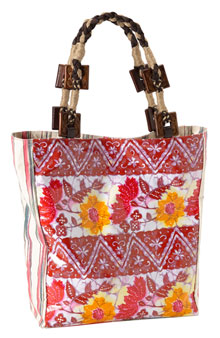 Plentyby Tracy Reese 'Janice' Tote (left, $225), oh how I love Tracy Reese and this iswhy — color, texture and world influences all in a truly functionaltote (it is coated!!!). Sure, it is a splurge – but what better way tocarry your essentials now and later?!?!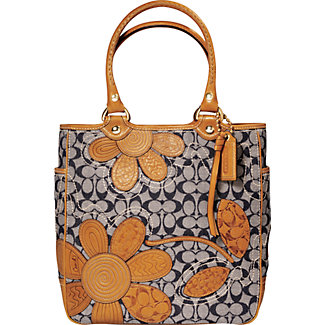 The Coach BleeckerDenim Canvas Floral Large Tote (right, $528) is proof that April showers do indeedbring May flowers. This is a fun play on tradition and trend by Coach,and a perfect way to bring in the flower power early! How about anearly Mother's Day gift?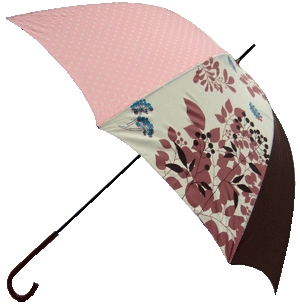 NowadaysUmbrella by Pare Umbrella (left, $68) features a creative combination of polkadots, solid colors and floral graphics, making this a fun and veryhappy umbrella.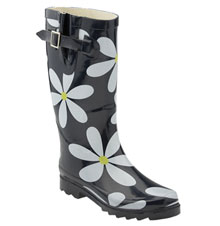 The Blossom Umbrella by Tray 6 ($65) is a colorful and festive way to keep the rain away!
Chooka Rain Boots ($60) will keep you dry and smiling. I am partial to the crazy daises – a sure sign of spring!