Jane Danson bans her son from watching Coronation Street
by auditioning contributor Carlie: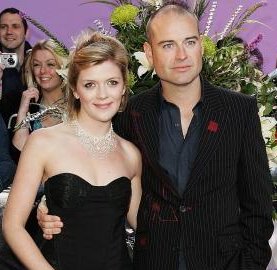 Actress Jane Danson, 29, says she will ban son Harry, 20 months, from watching Coronation Street until he is older because she feels her soap character Leanne Battersby is a bad role model.
Leanne isn't exactly a good role model for him. She's involved in arson and insurance fraud after burning down her restaurant. I'm going to stop him watching it until he's older!
Harry's dad is actor Robert Beck, 37.
Source: Digital Spy