Charlotte Church reveals that daughter Ruby is a daddy's girl
by auditioning contributor Carlie: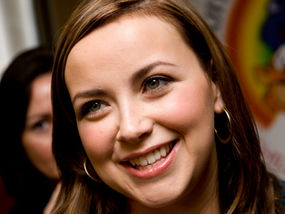 Opera singer turned TV presenter Charlotte Church, 22, has praised boyfriend Gavin Henson, 26, for being such a hands-on dad and revealed that their daughter Ruby Megan, 7 months, is a daddy's girl.
To be honest, I'm not that busy with motherhood. She's a daddy's girl through and through. Gavin's really good with her. She's gorgeous and it's a joy to be her mum.
The mum-of-one also said recently that she plans to take Ruby back to work with her when she starts filming the new series of The Charlotte Church Show on channel 4.
Source: Daily Express