Phoenix-Affleck family at the airport; introducing their youngest son
Actor Casey Affleck, 32, and wife, actress Summer Phoenix, 29, arrived at LAX airport with their sons on Wednesday. Indiana August, 3 ½, is not pictured, but the couple's 4-month-old second son, whose name has yet to be released, cuddled against his mother in a ring sling — this is the first peek we get at him!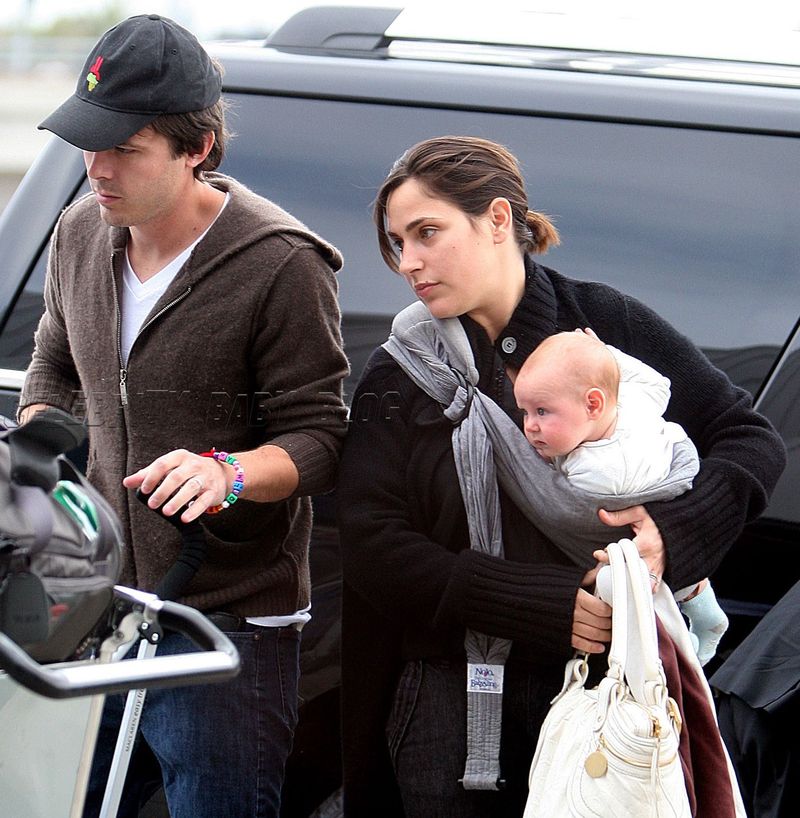 Photo by Splash News.
Ring sling info below.
Summer wears the baby in a NoJo baby sling in black chambray ($65).