Update: Les Dennis reveals new baby will be a girl; talks about pregnancy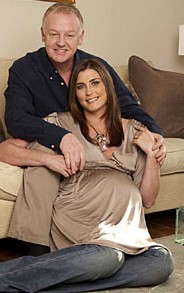 British television presenter Les Dennis, 53, has revealed that the baby he and fiancée Claire Nicholson, 38, are expecting on the 20th of this month will be a little girl. The couple, who met two years ago, are now trying to decide on a name for their upcoming arrival. The front runners are Grace, Olivia, Amy or Eleanor. They sat down with Hello! to discuss how they met, the pregnancy, and more.
Click below for more photo and interview highlights.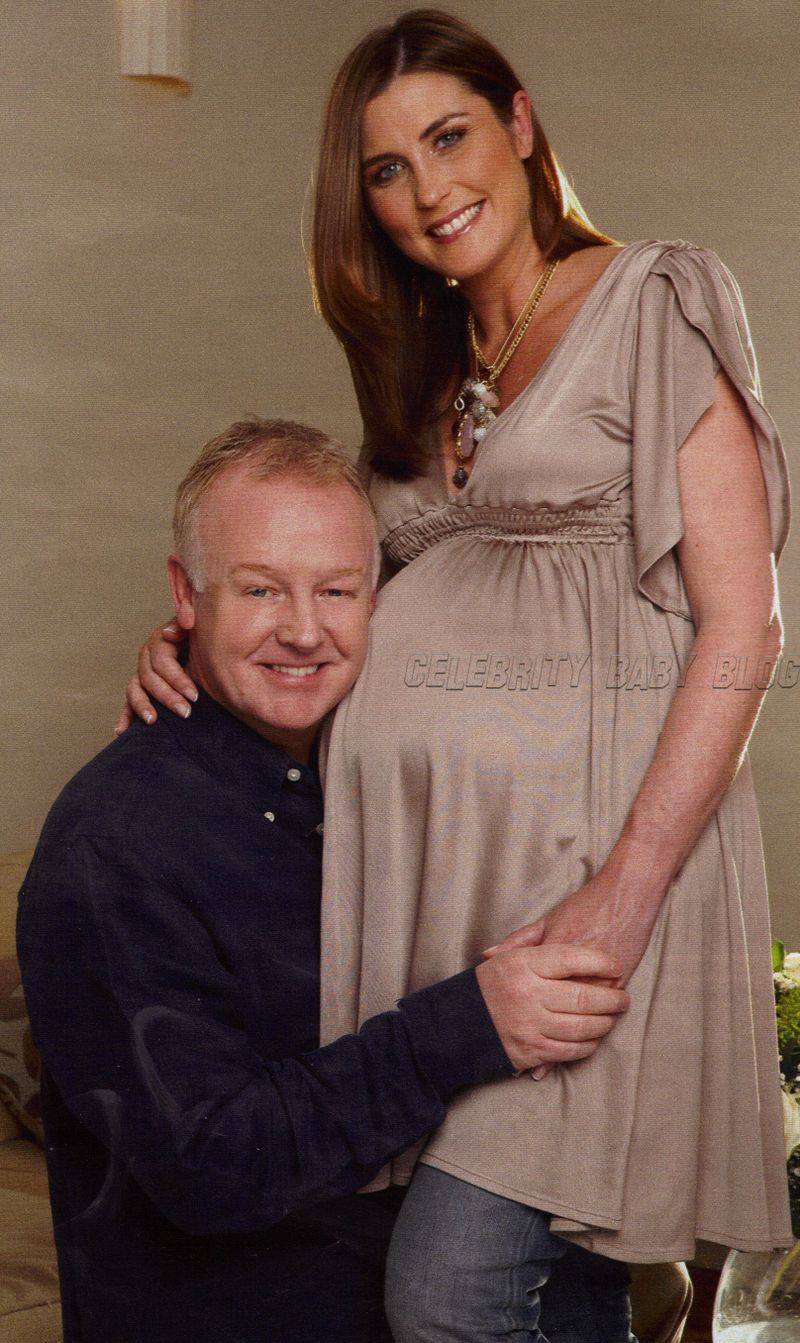 What the pregnancy has been like:
C: I absolutely it and feel lucky that it's been so easy. At seven weeks I suffered from the usual morning sickness, which was quite draining, but I'm well over that now. The most obvious change for me is that my brain has gone in to relaxed mode, whereas before I was alert and on the ball. I went food shopping the other day and at the checkout realized I'd wheeled away someone else's trolley.

L: Claire has been amazing. I have to keep reminding her to take a rest, though. I saw her attempt to change a light bulb the other day and had to yell: 'Don't even think about it. Get off that chair."
On finding out she was pregnant:
C: When Les was in a play called 'Certified Male' in Edingburgh. I suddenly felt light-headed, then an overwhelming fatigue came over me. When I told Les I was so tired I wanted to go to bed at 8pm, he said, 'I think you could be pregnant.'

The next day I bought a test and while we were having lunch with Les's friends at a restaurant, I popped to the loo. Within seconds, two blue lines had appeared. I was shocked and thrilled, but had to sit through lunch bursting to tell Les.
On breaking the news:
C: Over an intimate dinner for two. I told him in a very special way…

L: Claire presented me with a box with the words, 'Got a blue one and a pink one just in case.' It's a line from 'Certified Male.' I was playing a man who's going through a mid-life crisis and is about to become a dad. He buys two babygros (onesies) and utters the exactly the same line. When I opened the box I was stunned. Inside was a white babygro with the words 'I love my daddy' across the front.

At first I didn't twig, and said: 'Claire, that's tempting fate, you shouldn't.' Then it suddenly dawned on me. 'That's fantastic!' I said, giving her a hug. Everything felt right and had fallen into place. The character I was playing realizes the value of what he has, and the same was true for me.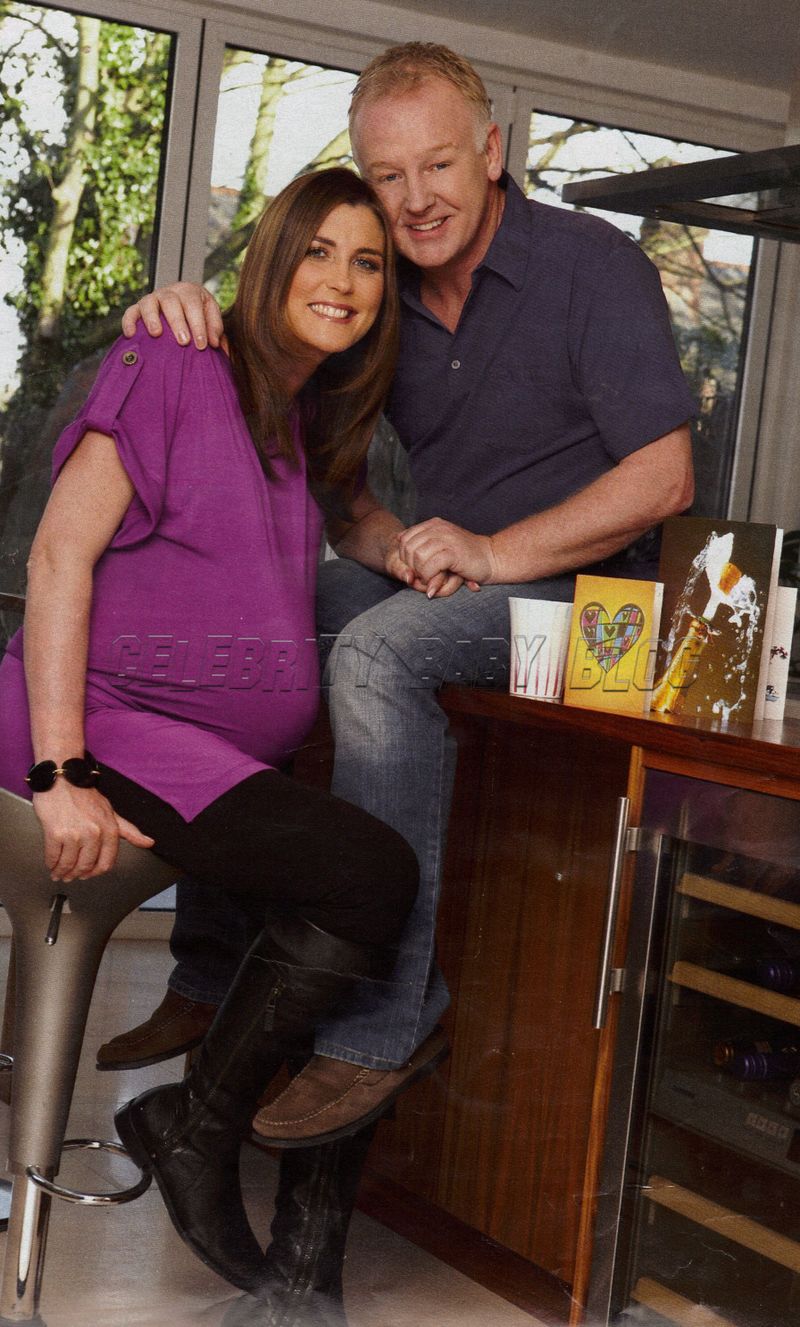 On finding out they're expecting a girl:
L: At our 20-week scan. I told the consultant, 'I suppose you know if it's a boy or girl?' Claire and I weren't sure if we wanted to know, too, so the consultant wrote it down on a piece of paper in a sealed envelope. Once on the high street, the suspense was unbearable so we ripped it open. 'It's a girl!!' it said. I was delighted. Now I'll have one of each.
How son Philip, 28, feels about having a little sister:
L: He's very excited. Even before Claire and I had seriously thought about having a baby, he asked: 'Are you two going to have kids?' We said, ' How would you feel about that?' And he replied, 'I think it would be really cool.' Out shopping the other day, he pointed out some books he enjoyed as a kid that he reckons his little sister will love too.
On changing diapers:
C: Loads of time. All my friends and family hand over babies to me when I turn up. I've always loved children and felt maternal from an early age.

L: I changed Philip's nappies when he was a baby and did my fair share of getting up and rocking him to sleep. Bringing up a little girl will be a different experience for me.

As an older, established dad, I won't be off chasing my career like I did when Philip was born.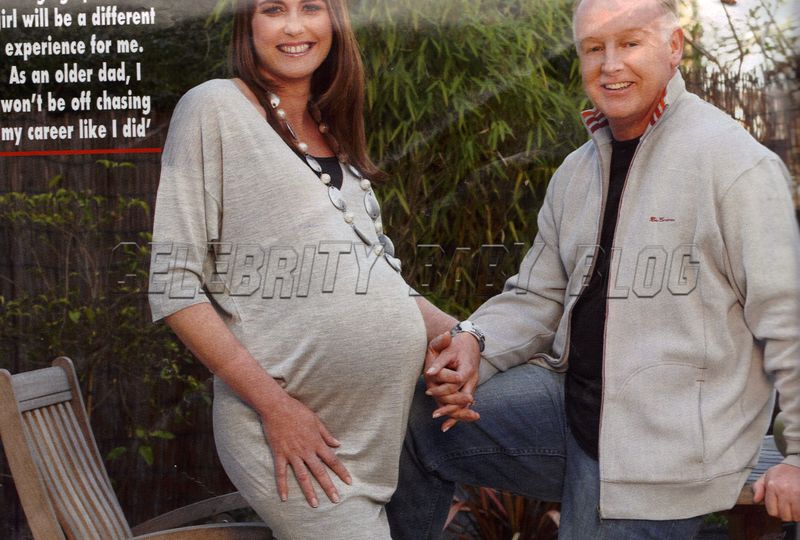 How they met:
L: At the Butterfly Ball in November 2005. It was a charity event in memory of the actress Laura Sadler, who tragically died after falling off the balcony of her home. I'd worked with Laura on her first film 'Intimate Relations' with Julie Walters and Amanda Holden.

C: I'd booked a table at the ball with a group of girlfriends. When the band struck up after dinner, I was sitting there on my own. I noticed that Les was, too, so I asked him if he'd liked to dance. He replied, 'I'm not a good dancer, but I'll give it a go.' I used to watch him on 'Family Fortunes' and he'd seemed like such a nice person. We hit it off straight away, and later on, a friend brought a photo of Les and me dancing together, so I showed him.

L: I asked her if she'd like me to sign it, and then realized how naff that sounded. That was the first photo we'd had taken but it looks as if we'd been together for ages.

C: We chatted some more and then he asked me for dinner.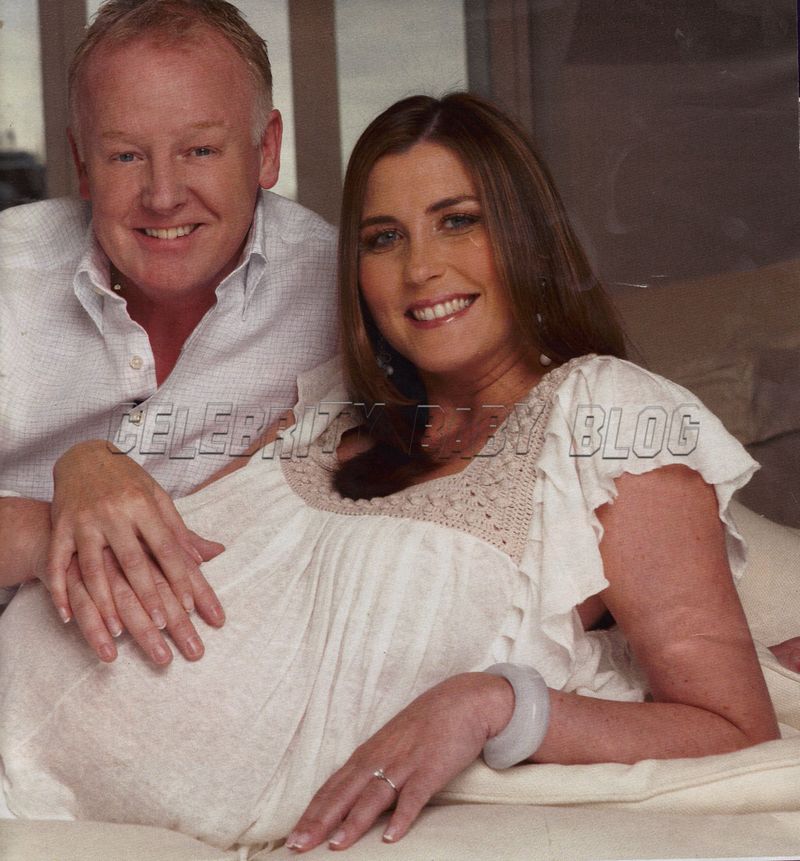 On meeting the right person:
C: I have a lot of faith and always believed there was someone out there for me. Les is the one.

L: I resisted emotional involvement for a while because I didn't believe it could work. Claire found that hard at first. I explained that I'd been through a bad experience and felt frozen up inside. While my house was being refurbished I stayed at her flat for a while. I was edgy and hard to live with. I'd moved so many times that I felt rootless. I kept thinking, 'Not another home I don't know.' But she was understanding and I thawed out emotionally.

C: Our hairdresser Lino Carbosiero played Cupid. I'd only been dating Les for a couple of months but Lino kept asking when we were moving in together. 'I'm going to phone him straight away and tell him not waste any time,' Lino insisted. On our way to a party, I warned Les, 'If you get a phone call from Lino, asking when I'm moving in, it wasn't me who put him up to it.'

L: Impulsively my response was, 'So when are you moving in?' and that was it.
On getting engaged:
L: [It was] last September. Lino had a hand in it again. When I confided that I'd been thinking of asking Claire to marry me, his advice was 'Take her to Tiffany's to buy an engagement ring.'

Later, as I strolled down the high street, I made a deal with myself: 'If the next newsagent had a postcard of Audrey Hepburn from the film 'Breakfast at Tiffany's,' I'd know it was the right thing to do. Sure enough, there was one in the rack. On the back I wrote, 'Mr. Leslie
Heseltine requests the presence of Miss Claire Nicholson to have breakfast in Bond Street and to choose a ring of her choice at Tiffany's.'

C: I said yes immediately. We chose a white gold diamond solitaire and plan to get married next year.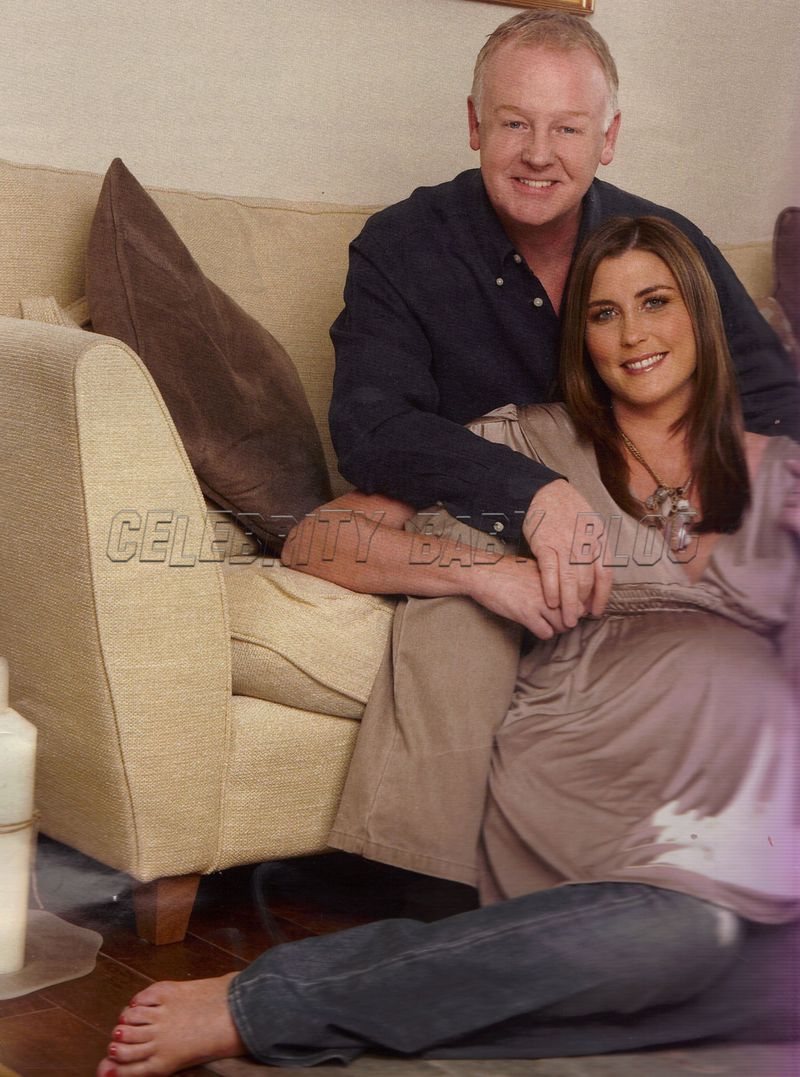 Source: Hello! Magazine; Issue 1015
Thanks to CBB reader Betty and Carlie.
Which name do you think Les and Claire should pick for their little girl?