Brooke Burke, Neriah and Sierra attend Hot Moms Club book release party
Actress, model, and host Brooke Burke, 36, and daughters Neriah, 8, and Sierra Sky, 6, attended the book release party of The Hot MomTo Be Handbook: Womb With A View by Hot Moms Club's Jessica Denay on April 2nd at A Pea in the Pod inBeverly Hills, CA.
In this video from the event, Brooke reveals that her 4-week-old son's name is pronounced SHY-ah and confirms again that he is likely her last baby.
I've been pregnant my entire life it feels like! I would never say never, but probably this is it.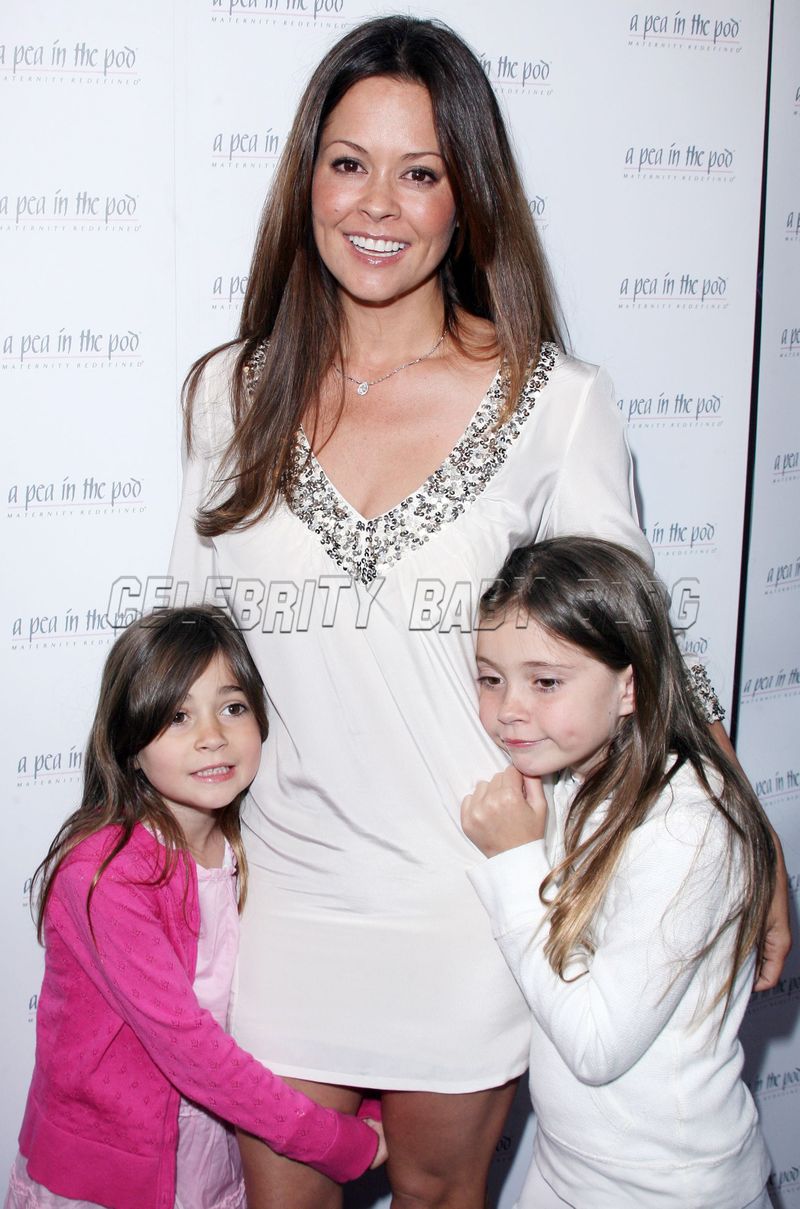 Photo by Startraks.