Rumor: Fashion designer Rachel Roy goes into labor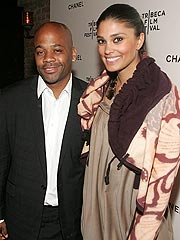 It is being reported that fashion designer Rachel Roy, 33, went into labor last night with her and husband, label executive Damon Dash's second child. The couple announced the pregnancy last October, with a due date given of sometime this spring.
Damon and Rachel's daughter Ava is 8 years old. Damon has son Damon Jr. "Boogie", 15, from a previous relationship, and is also rumored to have a additional son, Lucky, 3.
Source: YBF
Thanks to CBB reader Nelly.