CBB reader spots Alec and Ireland Baldwin at Legally Blonde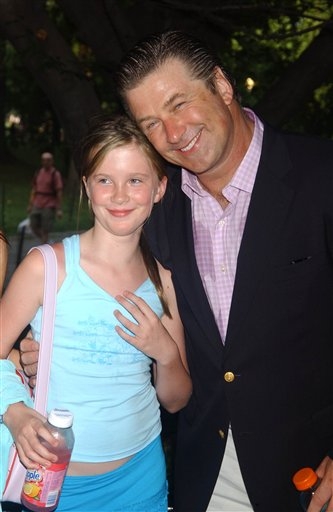 CBB reader TheatreChick spotted actor Alec Baldwin, 49, and his daughter Ireland Eliesse, 12, on Sunday, March 30th while taking in Legally Blonde: The Musical. She recalls,
My friends and I were sitting across the aisle from Alec Baldwin at the 2 p.m. matinee of Legally Blonde today. He seemed to be there with a bunch of people, including his daughter Ireland and some girls who I assume were her friends. Alec sat a few rows behind Ireland and the other girls. Perhaps giving her and her friends some space instead of hovering?
Ireland's mom is actress Kim Basinger.
Thanks to CBB reader TheatreChick for sending this in.
When you go places with your pre-teen/teenager and their friends, do you give them space, as Alec appeared to do?