Oliver Tobias and wife Arabella discuss parenthood; expecting second child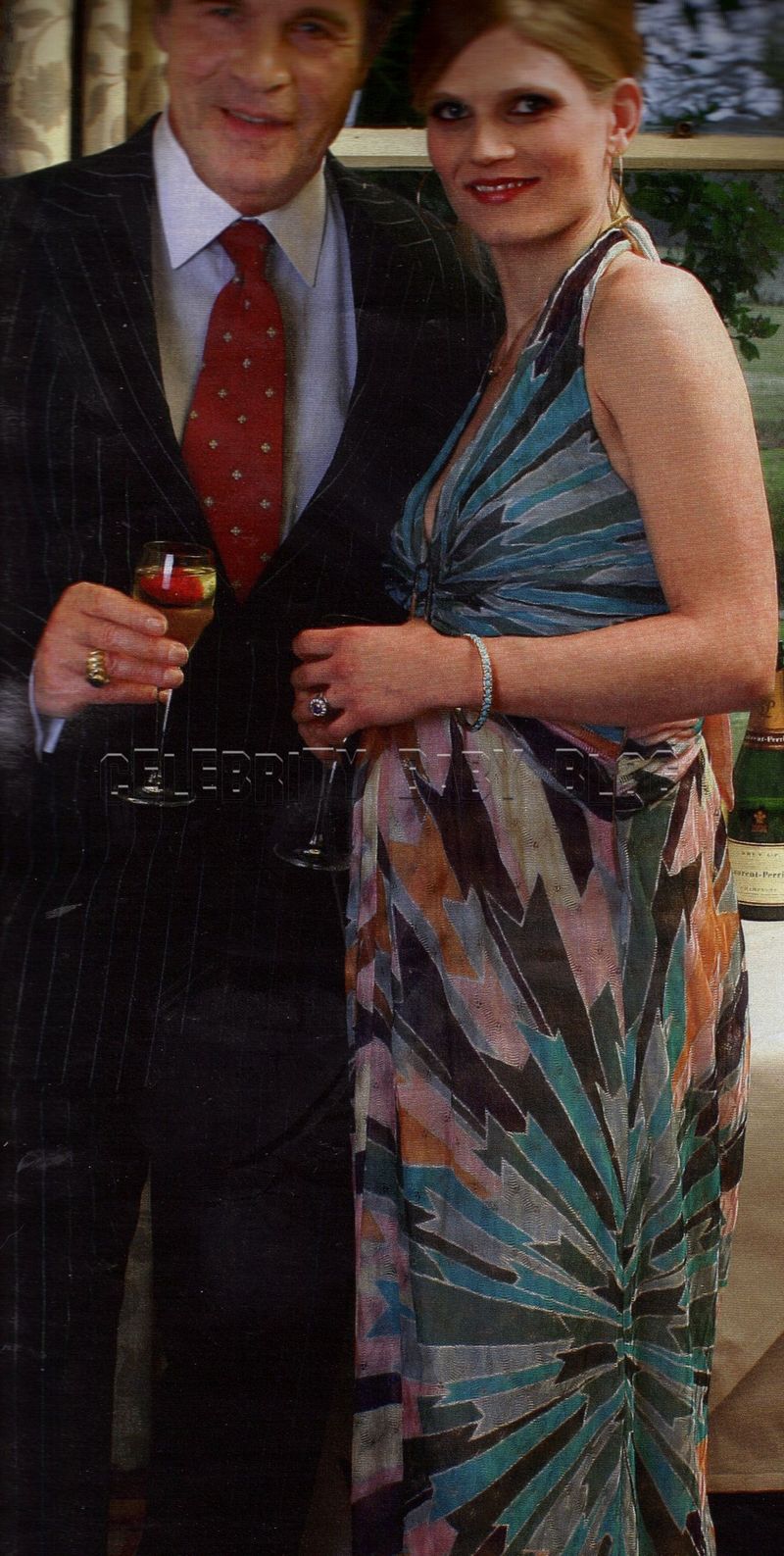 British actor Oliver Tobias, 60, and his wife Arabella Zamoyska, 34, are expecting their second child together in June. The couple have son Luke, 4, after whose birth Arabella suffered from severe postpartum depression and a nervous breakdown, and has since made great recovery. Oliver and Arabella talked to Hello! about the troubling times in their lives, but also of their joyous moments.
Oliver also has daughters Anjelika, 24, and Celeste, 20, with ex-wife Camilla Ravenshear; however, Camilla recently revealed that Celeste's father is actually Julian Metcalfe, co-founder of the Pret a Manger chain of sandwich shops. The news didn't make a difference,
It was an extraordinary event — and remains a very sensitive area for everyone involved. I still see both my daughters on a regular basis as there's nothing more important to me than my family.
Click below to read about Arabella's depression and how the family managed to cope with it.
On having another baby after severe postpartum depression:
O: No, [we cannot believe we are expecting another child]. Not at all. But that's how life goes. It's quite unbelievable and we couldn't be happier. It's fantastic. I'm very proud of Arabella for having the courage to make the decision to have another. I have the greatest admiration for her.
On turning a corner:
A: [I have,] certainly. There were times when I said to him: 'Please feel free to walk away. I won't hold it against you.' He said: "Forget it — I'm not going anywhere."

O: They were difficult times, yes. That's when one has to just tough things out. Things do eventually turn the other way.
On planning to have a second child:
A: Definitely. I didn't want Luke to be an only child.
On worries that old problems may resurface:
A: Of course, that's why it took so long for me to do it again. This time round I've got the skills to cope with things.
What made her seek help after Luke's birth:
A: I had no choice. I was admitted to hospital suffering a nervous breakdown. When I came out of hospital, we decided it would be best for me to live on my own and continue therapy. Thankfully, Oliver is the type of father who could cope. He and Luke adore each other, so I wasn't worried.
On coping as father and son:
O: It was hard work. It was a bit of a strange situation — a 58-year-old man and a two-year-old just muddling along together for five months. But we just got on with life. I even managed to potty-train him.
On feeling suicidal:
A: Yes [I felt suicidal]. But I knew I didn't want to leave my son without a mother and Ollie without a wife.
On what brought about their reconciliation:
A: I got well. I was on good medication and had a wonderful therapist. And when you get yourself in to a better place and realize what's important, like being with your family, it all falls into place.
On being in "the best place" now:
O: Yes, very much so. We're very, very, lucky.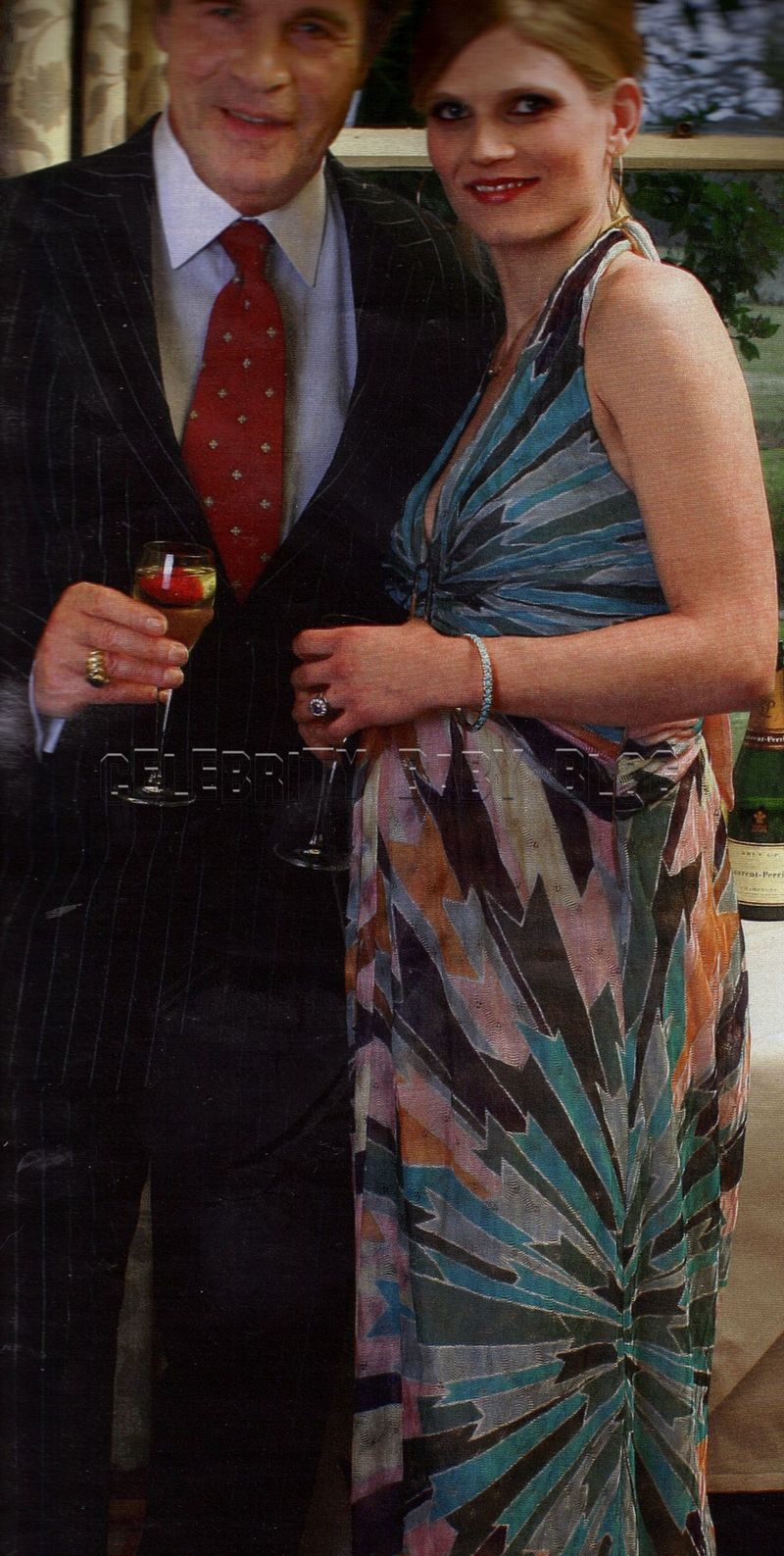 Source: Hello! Magazine, March 25, 2008 issue.
Thanks to CBB reader Carlie.