Jimmy Barnes talks about kids' involvement in show business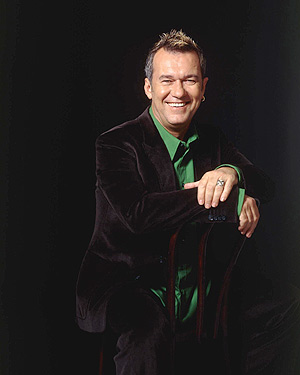 Continuing a career in the show business seems to be a logical follow-up for the children of Australian rock singer Jimmy Barnes, 51, and his wife Jane Barnes, 50. Daughters Mahalia, 25, who's a tour manager, Eliza-Jane 'E.J.', 23, who is touring the US with Liam Finn and Elly-May, 18, who often performs with dad, as well as son Jackie, 22, a drums and percussion student at Berklee College in Boston, were all members of the 1990's kids' group the Tin Lids. Son David, 34, from a previous relationship, is also a respected singer.
Now, Mahalia is due to release her debut album Mahalia Barnes and the Soul Mates Vol.1 in April and she and Jimmy talked about growing up and ending up in music.
On if he twisted Mahalia's arm to do music:
J: No, my kids have been surrounded by music their whole lives. I made a conscious decision early on that if you want to keep the family together, there's no point me going away on tour and leaving them at home. So all the way, up until probably high school, we'd take'em out with a teacher and a nanny and that.
Click below to read more about the kids' childhood and for a picture of Mahalia with Jimmy.
On if it was a rock'n'roll lifestyle:
J: Yeah! When she was a baby we had the block out curtains in the hotels, you know, and she'd wake up at 7 am and say, 'Is it daylight yet?" We'd go, "No, baby, it's still night time." She'd sleep in till 12.

M: Or I'd sleep through the volume at gigs.

J: As a baby I remember he in a road case next to the fallback desk. As she got bigger she's be in the Hammond case, just sleeping.

M: I think the volume puts you to sleep.
On weekly family dinners:

J: Sunday. Normally every week we'll have a Sunday meal. Food is important to this family. We either go out to have really nice food in the house. We sit down and have a meal. It's a point where nobody is defensive and nobody is worried about their gigs… or 90% of the time no one is. That's when our family can spend normal time without talking music.
On making mix tapes:

M: He's been doing it for as long as I can remember. Part of our Christmas tradition is that we all have to make something for everyone. Whether it's baking biscuits or making a mix CD…

J: Sauces, james…

M: Sometimes we've made big pillows.

J: It's so the kids got to know Christmas wasn't just about shopping.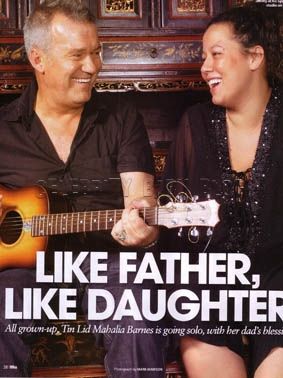 Source: Who magazine, April 7, 2008 issue.
Thanks to CBB reader Elizabeth.