Aldo and Nikki Zilli expecting second child together; talk to OK!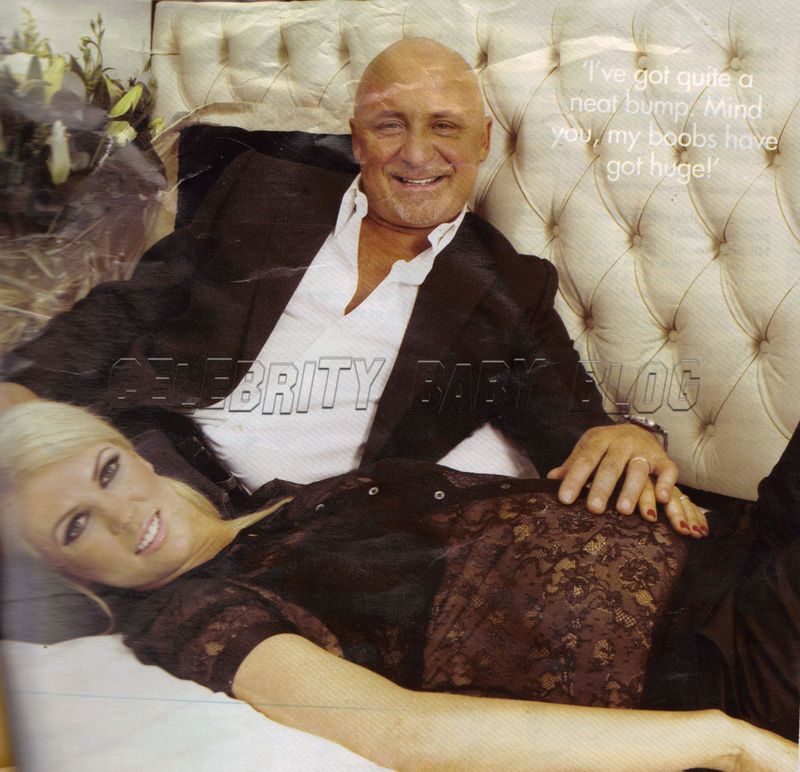 UK celebrity chef Aldo Zilli, 51, and his model wife Nikki, 31, share the news that Nikki is five months pregnant with their second child together in the latest issue of OK! Magazine. Already parents to son Rocco, 2, with Aldo also having a daughter, Laura, 23, from a previous relationship, the couple chat with the magazine about the pregnancy.
Click below for the interview highlights and a photo.
How they met:
A: I saw her walking across the road outside my restaurant, so I asked herfor a glass of wine and we've lived together ever since — we didn't dothings by halves! It was right at the time and we just went straightinto the deep end with it. The magic is still here which is amazing.
On if the celebrity chef cooks:
A: Yes, I do all the cooking, but why should Nikki be good at cookinganyway? She's too gorgeous. I still don't know why she married me!
How Nikki is feeling:
N: Completely different to my last pregnancy. I constantly felt sick forthe first four months, which was so draining and everything felt reallycloudy. I was also restless and I've got the itchiest skin ever. Ican't get enough chocolate and crisps.

A: She's a real pasta girl and she eats it any time — day or night –but she still keeps her weight off, unlike me.
On losing weight after birth:
N: You shouldn't give yourself so much pressure. You should enjoy themagical moments bonding with the baby because time goes so quickly. Weall feel more confident with our figures back, but you can worry aboutdieting later. I've not put that much weight on. I've got quite a neatbump and being tall I can carry it off.

Mind you, my boobs have gonehuge! I've always been a curvy model, but I'll have to watch thechocolate because I'll be getting back in to acting after it's born.
On the sex of the baby:
N: We can find out this week so it'll be very hard not to ask thedoctor. If I do find out I won't tell a soul because there are so fewsurprises in life.
On names:
N: Something short and sweet to complement Zilli. Our other son, Rocco,is an Italian saint's name, but I'm not sure if we'll go Italian again.
On childbirth:
N: I'm trying not to think about it because it's so painful but you doforget about the hours of pain when you see that little face. Aldo wasamazing during my last labor. It was pretty long and some men can getput off, but he was so supportive.


I'm a tough cookie so I had a naturalbirth, I just think when the baby is ready to come out, it will.

A: I even cut the cord with Rocco. It's the most frighteningly happything I've done in my life. Nikki was there being stitched up and onthe phone to her friends!
On considering filming the pregnancy and birth for TV:
A: No, it's way too invasive. Some celebrities go on TV foreverything, but I want to be on television for what I'm known for. I did do 'X-Factor Battle of the Stars,' which was fun, and raised £25,000 forcharity.
Aldo on what kind of father he is:
A: Very hands-on. I didn't do so well with my first daughter, Laura,but 23 years ago I was building my restaurants. I still work hard butnow I go home at night and spend time with the family. I don't getstressed with kids, I relax with them.


When we found out Nikki waspregnant it was amazing because it was wanted, but it wasn't planned.
On letting their children become chefs:
A: Yes, Rocco already cooks his own spaghetti and he's only two. He'sinto everything cooking or football. Either one could be good.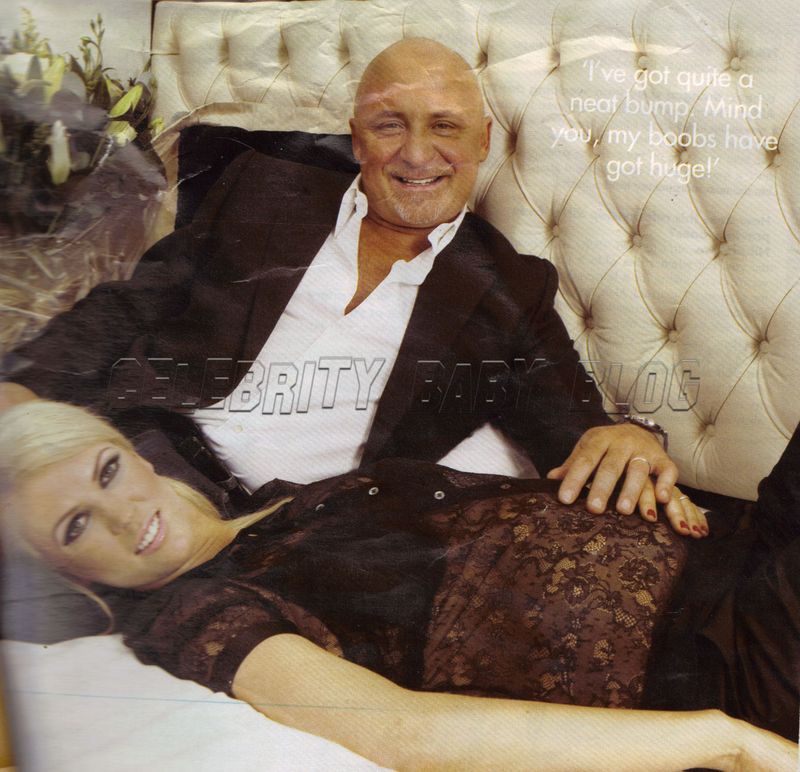 Source:OK! MagazineIssue: 616: April 1st 2008
Thanks to CBB reader Carlie.