Update: Parties involved in Daniel Smith inquest agree that death was not homicide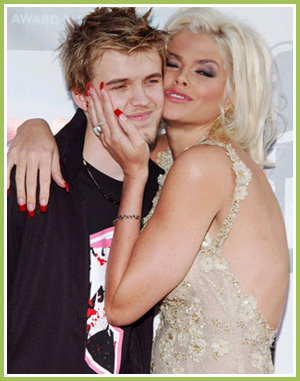 Update: It took a jury less than two hours to conclude yesterday that Daniel died from an accidental drug overdose, People reports via the Associated Press. Jurors went on to recommend that no third party be charged criminally in connection with the death.
Originally posted March 20: Jurors empaneled in a Bahamian court to decide the cause of death for Daniel Smith, son of the late Anna Nicole Smith, will have four options to choose from — and homicide is not one of them.
TMZ reports this afternoon that the parties in the action, including Daniel's maternal grandmother Virgie Arthur and the executor of Anna Nicole's estate Howard K. Stern, agreed that Daniel died by one of three ways: accident, misadventure or non-dependent drug use. Jurors will also be given the option of rendering an 'open verdict,' in the event that they are unable to discern the exact cause of death. As for misadventure, TMZ defines the term as "a hazardous course of action which ended fatally."
Daniel died in September 2006 at the age of 20, just three days after Anna Nicole delivered his baby sister, Dannielynn Hope Marshall Birkhead, 18-months.