Toni Collette sends thanks out to fans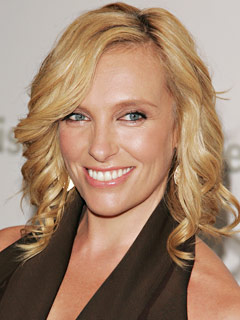 Actress/singer Toni Collette, 35, has sent out her thanks and appreciation to her fans following the birth of daughter Sage Florence at the beginning of January. The message below has been posted on Toni's band's website,
As most of you know Toni & Dave [Galafassi] had a beautiful baby girl called Sage in January. They'd like to thank all of the lovely folk who have been sweet enough to extend congratulatory words to the three of them. They are happy as hell & appreciate all the kindness that people have shown. New life brings great joy!

So, she's been a bit busy but Toni is writing when she can & preparing for a second album which she & The Finish plan to record late this year or early next.
Source: Toni Collette & The Finish
Thanks to CBB reader Olivia.