Nicole Kidman and Keith Urban enjoy lunch out in Sydney, Australia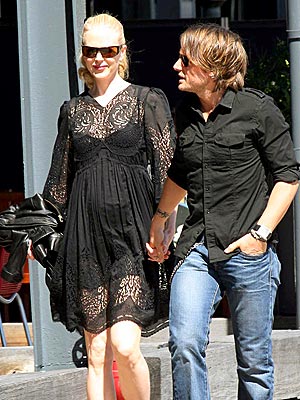 Actress Nicole Kidman, 40, and her husband, country singer Keith Urban, were spotted out to lunch today in Sydney, Australia. They expect their first child together in July; they know the sex, but are keeping it private.
Source: People
Photo by Central Image Agency/ LDP Images.