Matt Wilhelm and wife welcome first child, son Mason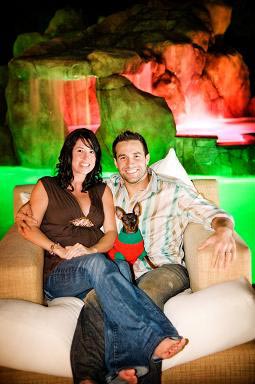 San Diego Chargers linebacker Matt Wilhelm, 26, and his wife Vanessa have welcomed their first child, a son. Mason was born on Monday, March 7th at 11:22 pm in La Jolla, CA. He weighed in at 8 lbs, 1 oz and was 19.75 inches long.
The Chargers' official web site says,
An exciting '07 season that concluded with the extension gave way to an even more thrilling spring for Wilhelm. In March, Matt's wife, Vanessa, gave birth to the couple's first child, a son named Mason.
Matt and Vanessa announced the pregnancy and Mason's name in January. Vanessa's due date had been around March 21st.
Source: San Diego Chargers and CBB reader Elisabeth.
Thanks to CBB reader Victoria.