Featured Review: Kelty FC 3.0: Backpacking the McDreamy way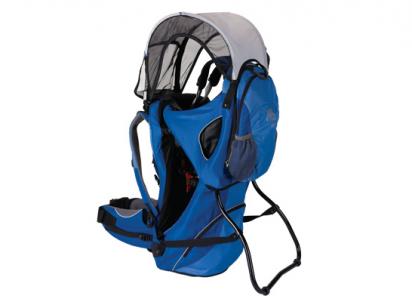 In my next life, I want to come back as a baby being lugged around in a Kelty FC 3.0 backpack carrier. I think our 16-month-old Sammy could spend days on end in his new FC 3.0, happily, if only we tossed some food at him occasionally. And — while it can't change a diaper for you — the FC 3.0 comes complete with zip-off diaper bag and a diaper change pad, making even that process easier. All bases are covered. It really is that good.
If you're an active family gearing up for some serious hiking this spring or if you're just looking to traverse the great urban outdoors, the FC 3.0 is for you — And, apparently McDreamy himself, Patrick Dempsey. Already a Kelty devotee — having been spotted out and about in December wearing an older model — Patrick was recently gifted with two brand new FC 3.0's for twins Darby and Sullivan, 14-months. Lucky babies, sure … but lucky daddy, too. Because carrying your child in an FC 3.0 is an absolute breeze.