CBB Exclusive: Love, Marriage and (lots of) babies in Rachel Campos-Duffy's Real World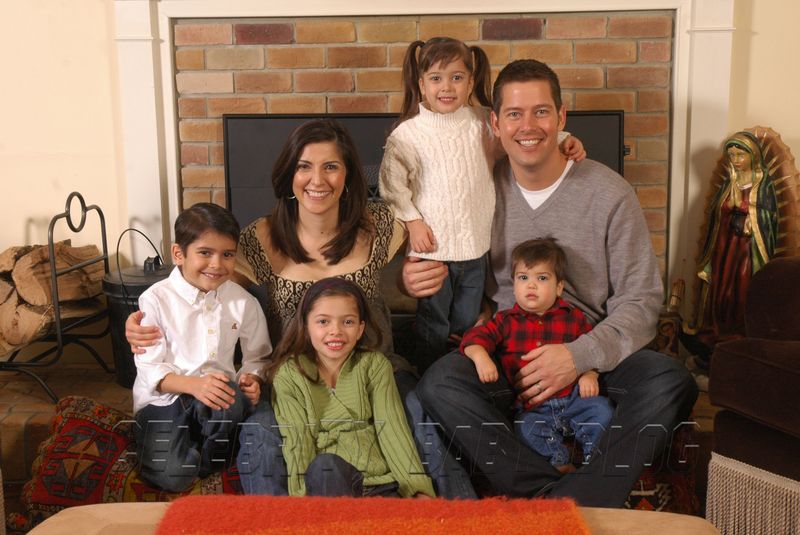 Rachel Campos-Duffy is truly a super Modern Mom. As one of the cast mates from MTV's Real World: San Francisco, Rachel, 36, was part of one of the most thought-provoking seasons in the show's history. Today, Rachel is married to a fellow Real Worlder — Boston castmate Sean Duffy, also 36 — and they are the proud parents of Evita Pilar, 8, Jack, 6, Lucia-Belen, 4, and John-Paul, 1. Due with Baby #5 (!) on May 14th, Rachel sat down exclusively with CBB to talk about babies, blogging, and log rolling.
Photography: Gabbeli Photography
Hair/Makeup: Christie Caiola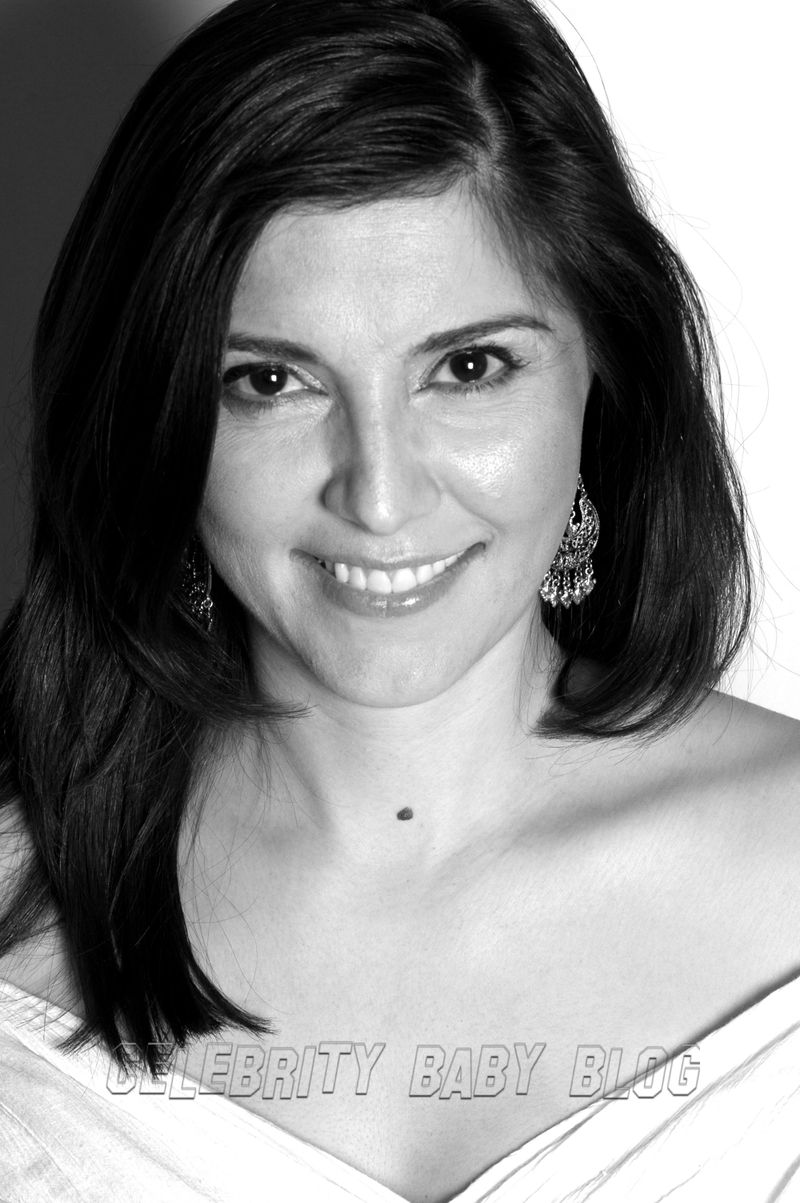 Rachel, you and I have met before. I interviewed you when you were up for a co-host position on The View.
I remember that! Neither of us had kids back then and look at us now! During that audition process, Lisa Ling landed the co-host position on 'The View.' Two years later, I was up for the job again and lost out to Elisabeth Hasselbeck.

Everything happens for a reason and I am grateful for the experiences I had on that show.
So much has changed for you since then. Let's talk about what's going on in your life.
It's super busy! I married Sean, who now works as a District Attorney in Ashland, Wisconsin, and we have four children. We're expecting our fifth child on May 14th, and so far, it's a girl!
So far?
Well, when the doctor says you're having a girl, you're never really sure until the baby is born! It would be great if it's a girl, because we have a pattern going here: girl, boy, girl, boy, girl!
How has the pregnancy been?
It's been fairly easy, but I'm definitely more tired. With four kids, there's less time to rest.
Do you have any names picked out yet?
Not at all. We know we want a Spanish name, but that's it. We are open to suggestions, seriously! Sean and I are terrible when it comes to naming our children. We can never agree and it takes us forever.

With our youngest child, John-Paul, it took us three months after he was born to name him. We called him "Little Guy" in the interim, but it sort of stuck and the kids were calling him that long after we picked a name.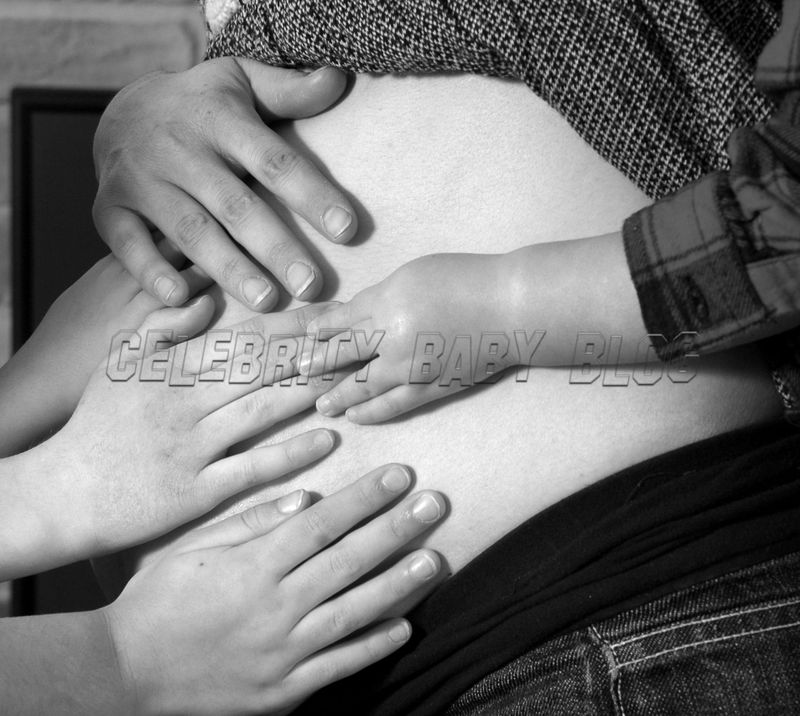 What is a typical day like for you?
I get up with the kids, get them ready for school and make everyone breakfast. Breakfast during the week consists of some sort of cooked grain with dried fruit, nuts and almond milk; I'm a fanatic about the kids eating their porridge!

I get everyone, including Sean, out the door, and then I'm home with the two little ones. Sean comes home for lunch, eats with us, and then goes back to work.

I pick up the kids from school, take them to their after-school activities (if they have one that day) and make dinner. We both help them with homework, baths, and bedtime. After, we catch up, unwind, and watch TV. (We're both news and politics junkies!) I'm a night owl, so I stay up to write after everyone goes to bed.

On the weekends, it's much more relaxed. I enjoy cooking, so on Saturdays I make a big breakfast of eggs or pancakes, and sausage. Sean makes a mean cup of coffee. We read or put on music and watch the kids dance. We really enjoy hanging out together as a family.

We heat our home with wood so the fireplace is always going and it's pretty cozy in here, which is good because we have long winters in Wisconsin. Sundays are church and more family time. Sunday evenings I try to organize myself for the week ahead.
I remember watching Sean's season of the Real World: Boston. He was known as The Lumberjack. He sure has come a long way since then.
Yes, Sean works as the District Attorney for our county in Wisconsin. I love his job, and I love that heloves it. He's a talented attorney and he does a lot of good work forour community, prosecuting everything from speeding tickets tohomicides to child sexual assault cases. I'm particularly proud of hiswork prosecuting child sexual assaults. As a mom, I can't think of moreimportant work than that.

Sean is still a lumberjack. He has a 48-foot "training" treein our backyard that he works out on and trains for competitions. Healso chops all the wood we use to heat our house in the winter! It's agreat workout and, as a city girl, I find it pretty sexy (if I do sayso myself)!

Our kids are also mini lumberjacks, too! By age 3 theybegin learning to log roll; in fact, they go to log rolling school inthe summertime. Our oldest, Evita, has placed in the WorldChampionships for log rolling.
What is it like raising kids in Wisconsin?
Sometimes, I really miss the city, but I love Wisconsin. I love what a small town has had to offer our family. There's a lot of freedom here. People don't lock their doors; if the baby is fussy at the food co-op, it's not unheard of for the cashier to offer to hold the baby so you can shop in peace! There's a great sense of community that you don't find as readily in larger cities.

Probably the most important thing is that we're able to slow things down a lot more. There's virtually no commute so we have more time together. Also, it's possible to have a one-income household because the cost of living is lower. That was an important factor for both of us in deciding where to live and raise our family.

Of course, since it's rural Wisconsin, we've had to have the "bear talk" with the kids. We had two huge bears this summer just outside the kitchen window! It was scary, especially since the kids had been out playing just a few hours before.
How would you describe yourself as a mom?
I'm a fun, hands-on mom, but I definitely have rules. For one, with so many kids, it's important for our home to be orderly. That means that everyone has a responsibility in picking up stuff, even the kids.

Also, in terms of the media, I am a firm believer that my primary job as their mom is to protect their childhood. Sometimes I feel like the culture is conspiring to make kids grow up so fast. In our home, you won't find Bratz dolls or tween/teen shows like 'Hannah Montana' or 'High School Musical.' I'm saving the teen stuff for the teen years.

For now, I make sure there is plenty of time to chase butterflies, ride bikes, and create. Childhood should be magical and last as long as possible. That's not an easy thing to facilitate these days.
Let's talk about The Real World, which is now celebrating its 20th anniversary.
It's amazing to think that the show has been on MTV for so long. There will be a reunion show airing on Wednesday, April 2nd at 10 pm ET. We couldn't be in LA for the taping because I am too pregnant to fly right now, but MTV sent a camera crew to our home to film a segment with us and the kids.

When I auditioned for the Real World (some 14 years ago!) I was just out of college, and thought it would be a fun thing to do. I never expected it to be so challenging.
How so?
It was psychologically grueling. It took me well over a year to truly process the experience.
Your season was one of the best in Real World history.
I think so, too. Ou
r season talked about so many social issues including race, gender and class. Pedro Zamora, one of my roommates, was perhaps the first gay, young person with AIDS to ever be on a television show. I think his life and interactions with all of us on the show played a role in humanizing the disease for a lot of people.

Unfortunately, more recent seasons of 'The Real World' are focused a lot more on sex and hooking up. It's too bad because the show really has the potential to launch discussions on a lot of important political and social issues.

It's all in the casting, though. Do you want to cast for hot people, or interesting young people with distinct points of view? I think the network has made up its mind that sex sells and that is pretty much what you see on the show now.
Sean and I met on a reunion show, 'Road Rules: All Stars.' We liked each other a lot and have been hanging out ever since. We are going to celebrate our 9th wedding anniversary on April 10th.

There are a few couples from 'Real World' or 'Road Rules' who have gotten married, but Sean and I definitely have the most children!
In addition to being super busy with the kids, you also work for AOL Living.
Yes, I am the host of the AOL Living Site and I have a weekly feature column on their parenting site, ParentDish, called "View from the Home Front."

On the AOL Living page, you can access video clips of tips I offer on everything from parenting to helping your family be more "green." These "webisodes" are actually shot right out of my home! AOL sends a crew to my house and we shoot for a five-to-eight-day period a few times a year. I feel so blessed because a mom couldn't have it any better than that. They are a great company to work with.
What do you blog about?
My feature column and daily blogs on Parentdish look at a wide range of topics from discussions on the appropriate age for sleepovers to current events.

Those who remember me co-hosting on 'The View' know that I do not shy away from "hot topics." I strongly believe that there is no discussion that cannot be enhanced by the perspective of a well-informed mother. There are plenty of heated discussions on my blog, but that's what I like about it.

Parentdish is an amazing site because it allows women from totally diverse backgrounds who might not otherwise know each other to come together to share their point of view on kids, parenting and the world around us. In that way, I guess it's kind of like the 'Real World,' but for moms!
What do you think life will be like when the baby comes?
More hectic, but more fun. I plan to write a lot about the baby in my blog. Many of the women who visit my blog are first-time moms, and it's nice to re-connect with them on the newborn stuff. Even when you have five children, you still forget things. Every pregnancy, just like every child, is different.

I'm also working on a book, which will be a guide for at-home mothers. The book will be published sometime this year.
Do you think you'll try for #6?
Sean and I love kids and love having a large family, but right now, I can only fit five children into my minivan. If we have another baby, we'll have to get a bus!

Having a large family is a wonderful thing. I love my entourage and the kids have each other. There's always someone to play with. I honestly believe that the best gift you can give to your child is a sibling. Better yet, lots of siblings!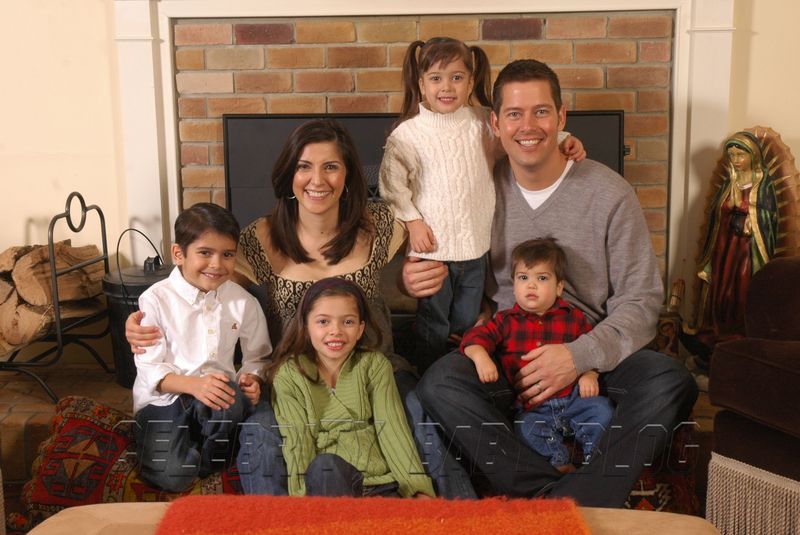 For more information on Rachel, please visit:
Also, The Real World Awards Bash airs Wednesday, April 2nd at 10 pm on MTV.
---
Images and interview copyright The Celebrity Baby Blog, Inc; do not reproduce elsewhere without express permission.