Brendan Fehr is a new father; Introducing James Olivia Fehr
Former Roswell star Brendan Fehr, 30, is a first time dad after his wife Jen gave birth to James Olivia Fehr on Wednesday, March 26th at 12:04 am. She weighed 9 lbs, 7 oz and was 21 inches long. The couple kept the sex a delivery surprise. Brendan, who has a recurring role on CSI: Miami, talked about his new daughter on his blog, stating,
I'm just taking it all in and yeah whatever, it's not your kid so you might not care (that's how I am about other people's kids so don't feel bad) but I'm loving just watching the little monkey and won't bore you since I think new parents have that tendency but man … just blessed, really blessed. Beautiful wife, beautiful child and a God who claims us all as His children. Couldn't be happier.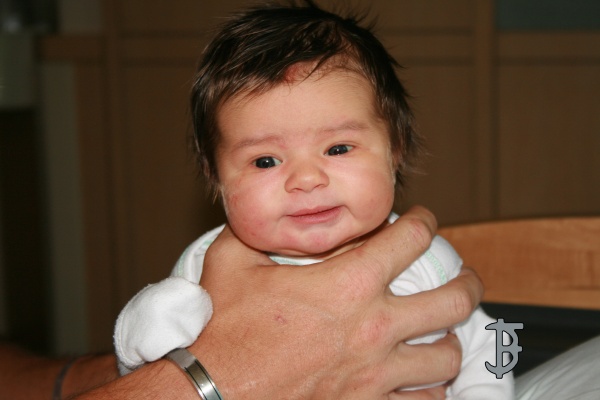 Source: Brendan's Official Website; more photos here.
Thanks to CBB reader Autumn.
An image of Brendan and James Olivia is below.