Ferrell family visits friends in LA
Actor and comedian Will Ferrell, 40, his wife Viveca, and their sons Magnus, 4, and Mattias, 15 months, visited friends in Los Angeles, CA over the weekend.
See the full-size image at OK! Magazine.
Click below for info on Magnus' shirt.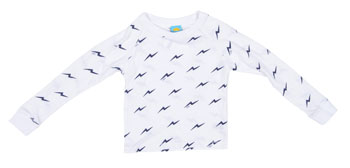 Magnus is wearing C&C California Lightning Bolt Tee ($30).