Grier Henchy takes her turn as Hello Kitty while Brooke Shields looks on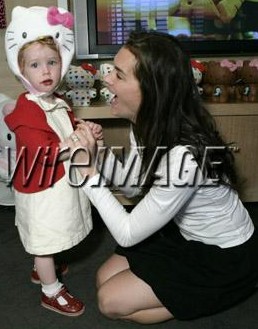 Actress Brooke Shields, 42, enjoyed watching daughter Grier Hammond, 23 months, dress up as Hello Kitty on Saturday, March 29th. The duo were visiting the Hello Kitty Sweet Suite Day 2 in Los Angeles, CA. Dad is television writer Chris Henchy.
Photo by Williamson/WireImage; more images available here.