Tori Spelling models bikinis, talks pregnancy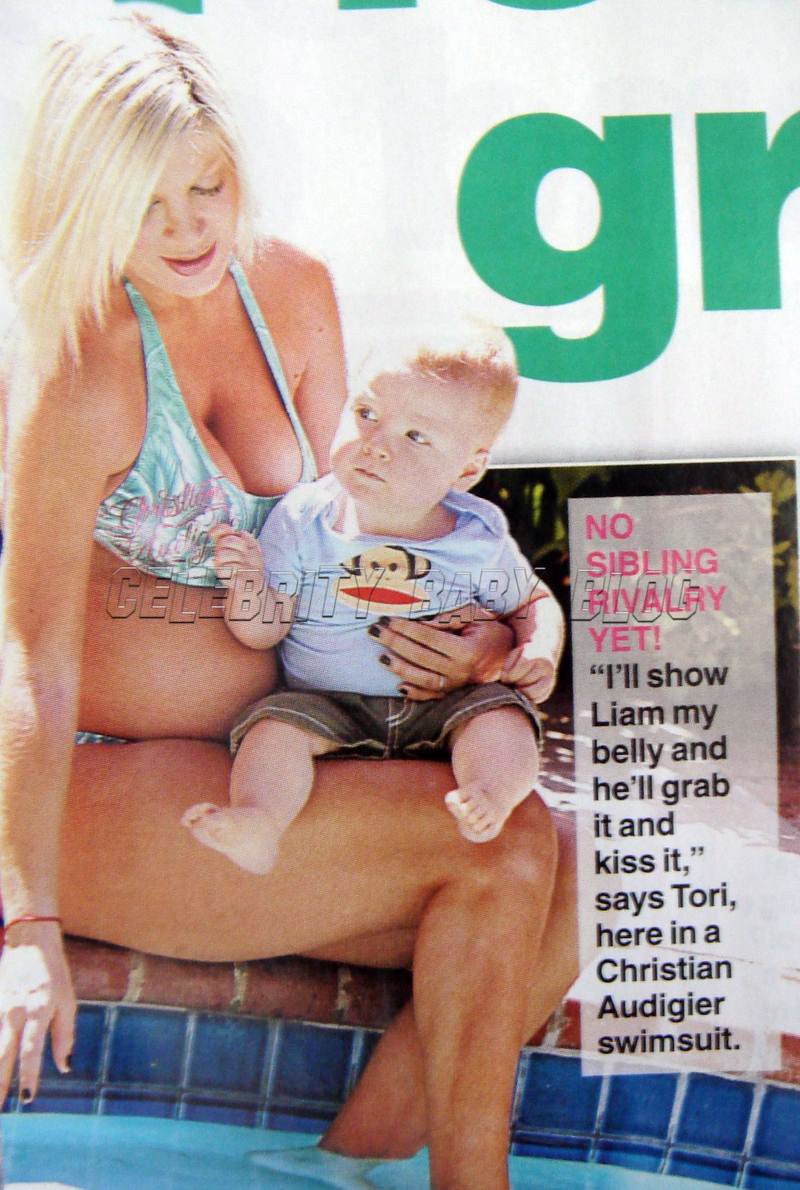 In promotion of her new memoir, sTori Telling, Tori Spelling poses in three bikinis in the latest issue of Life & Style. In the accompanying interview, the 34-year-old actress, who expects a daughter in early June, discusses her second pregnancy, differences in her weight, and 1-year-old Liam Aaron's reaction.
Click below for photo and interview highlights.
The best part is knowing that with this little baby inside of you, you're never truly alone. It's so special! Once I was no longer pregnant with Liam, I missed it. I love being pregnant!
Differences with this pregnancy:
With Liam, my face ballooned immediately. [This time,] so far I've gained 25 lbs and I'm loving my body. [Most of the weight is going to my] big belly bump.

During my first pregnancy, I spent a lot of time worrying about how big I was getting and how I would lose it afterwards. Now I know it's possible to get your body back with diet and dedication — so I'm eating whatever my body tells me it needs and wants. I let it lead the way. I really appreciate being pregnant this time. I love my growing belly and the curves I'm taking on. I've never felt more beautiful and special.

I'm a lot more tired with my second, but that could be the result of having to chase around a 1-year-old.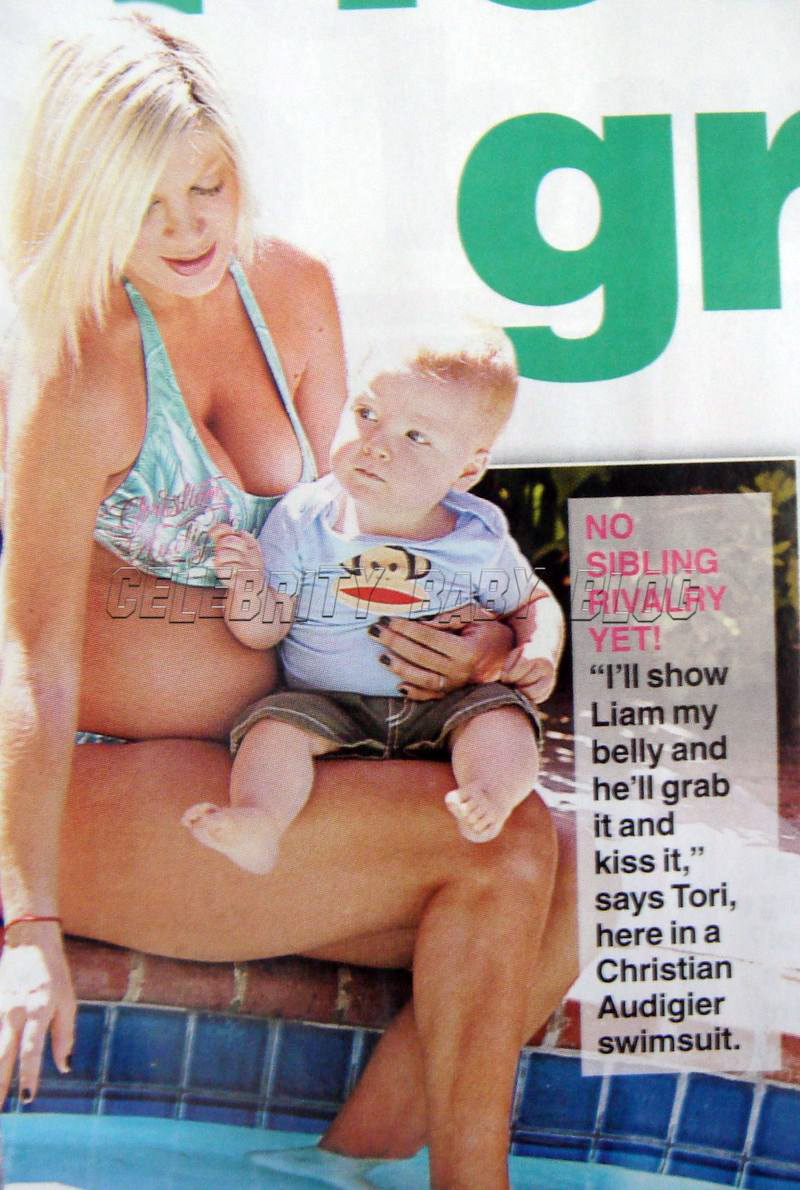 Liam's understanding of the situation:
Liam is too young to understand that he'll soon have a baby sister, but he's excited that with my big belly, he now has his own personal jungle gym to climb! I'll show Liam my belly and he'll grab it and kiss it.
Source: Life & Style, April 7th issue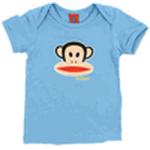 Liam is wearing a Small Paul Light Blue Julius Newborn Infant Baby Boy Tee ($20).