Saira Khan celebrates baby shower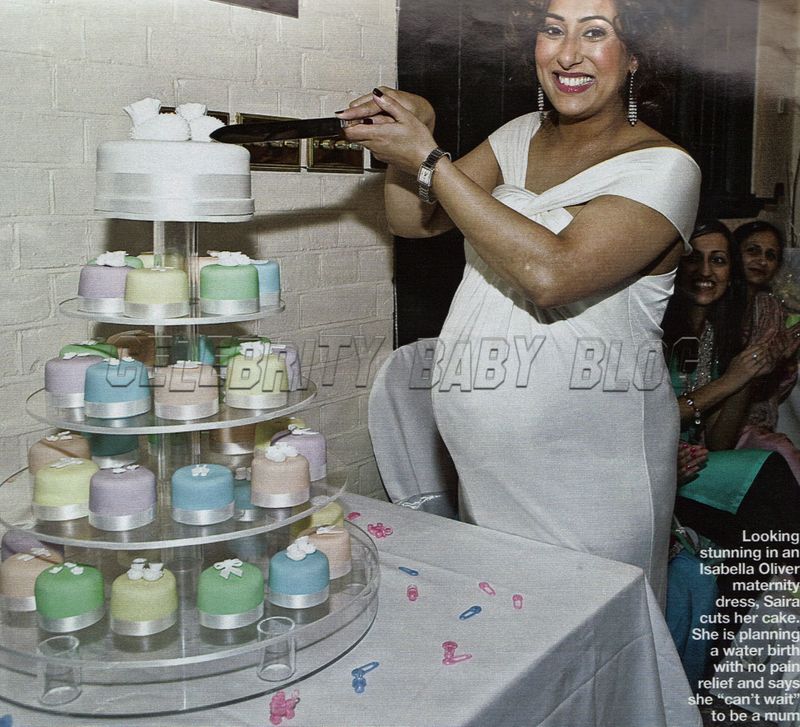 British Beat the Boss host Saira Khan, 37, who is eight months along with her first child (the sex is a surprise!), celebrated her baby shower recently in London. She spoke with Hello! magazine about her fertility issues, cultural boundaries she's navigated as an Pakistani and Muslim woman, the impending birth and more.
Click below for the photo and interview highlights.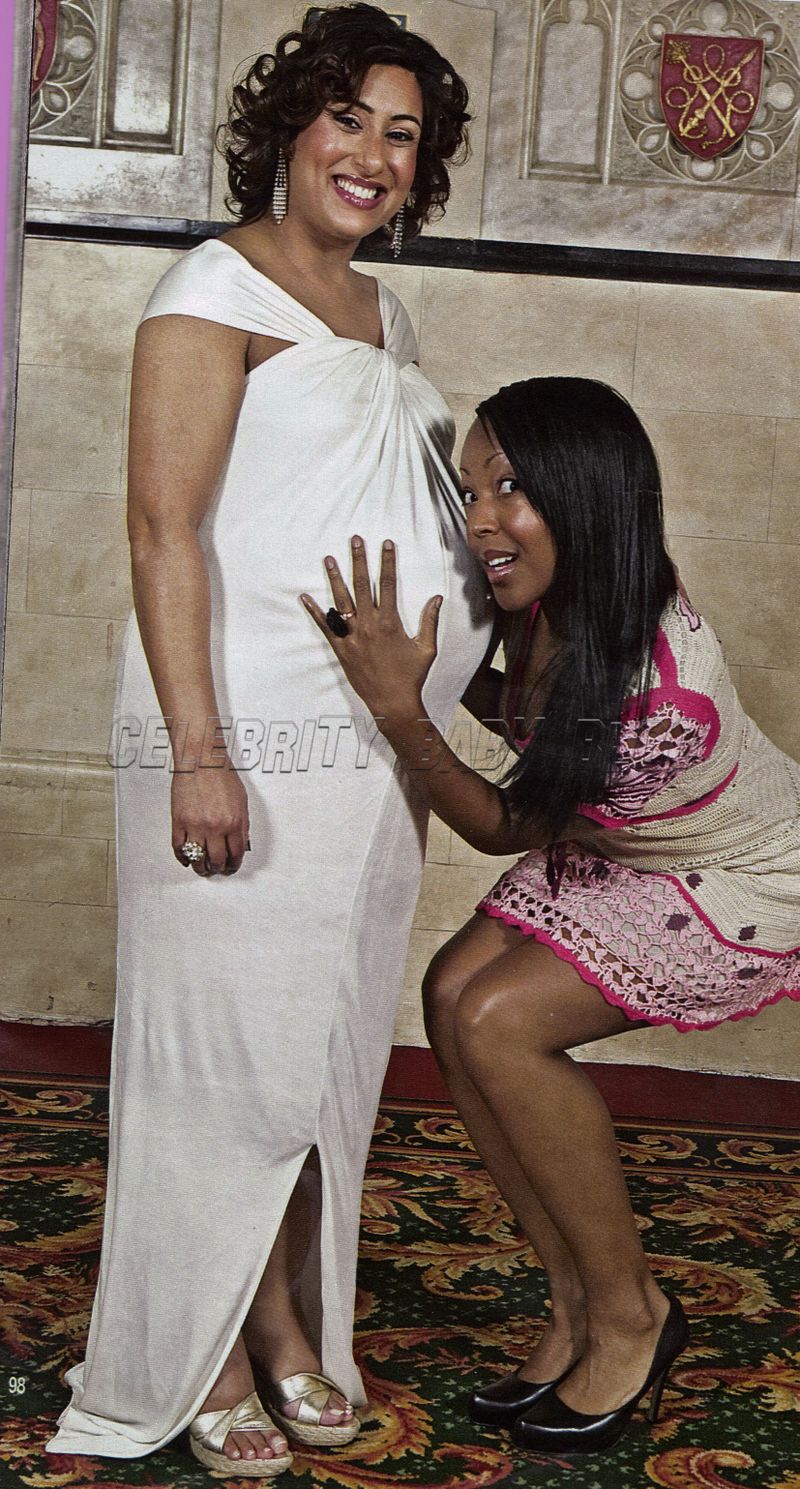 On her fertility issues:
Diagnosed with endometriosis, Saira and husband Steve Hyde tried to get pregnant for months, only to be disappointed time and time again. Saira found the situation difficult to deal with.
I withdrew from friends and family. I didn't want to be aroundbabies.
Happily, on Steve's 43rd birthday last July, the couple discovered that they had conceived. Celebrating her baby shower, an emotional Saira reveals,
Today is one of the happiest days of my life. I don't really know what to say! This is a moment I willnever forget.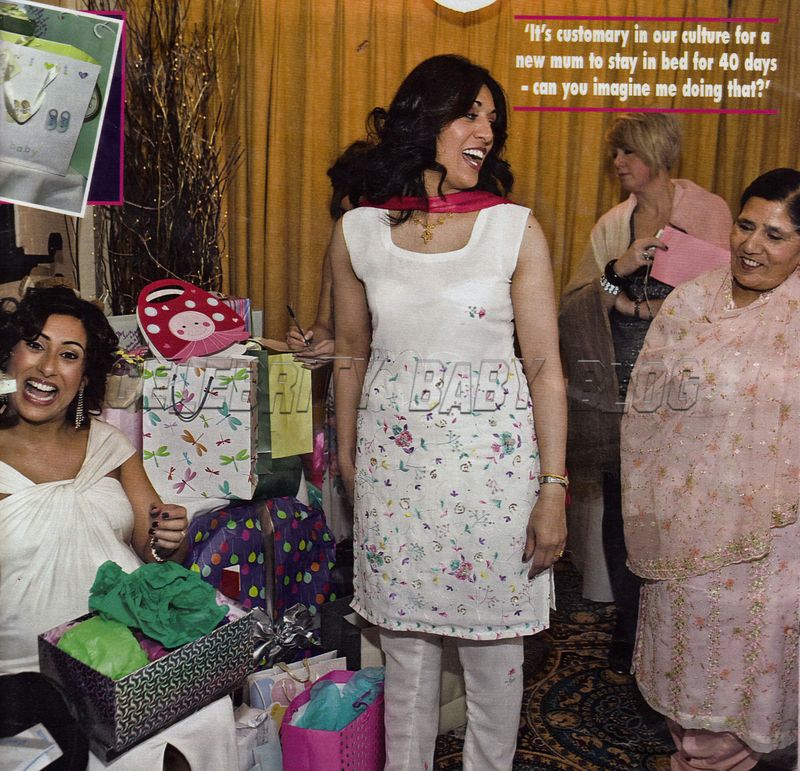 On incorporating her Muslim culture:
Saira shares that in her culture the concept of a babyshower is unheard of. Her mother, Hanifa, finds attention paid to Saira's belly to be distasteful, and initially did not want to feel the baby kick.
Far from celebrating and showing your bump,you're supposed to be low key and keep it covered. I had to force [my mother's] hand [so that she could feel the baby kick]. She really didn't enjoy it at all.

Traditionally, [the belly is] never shown, andbaring arms or shoulders in pregnancy is frowned upon. When I go tovisit Mum I have to cover up. Every time she sees me she throws apashmina at me, which makes me laugh.

Actually she's had to go througha lot in her own community to allow me to be a modern Muslim woman.She's never put any restrictions on me and is very supportive ofwhatever I do. She is very open-minded compared with the Asian women ofher generation.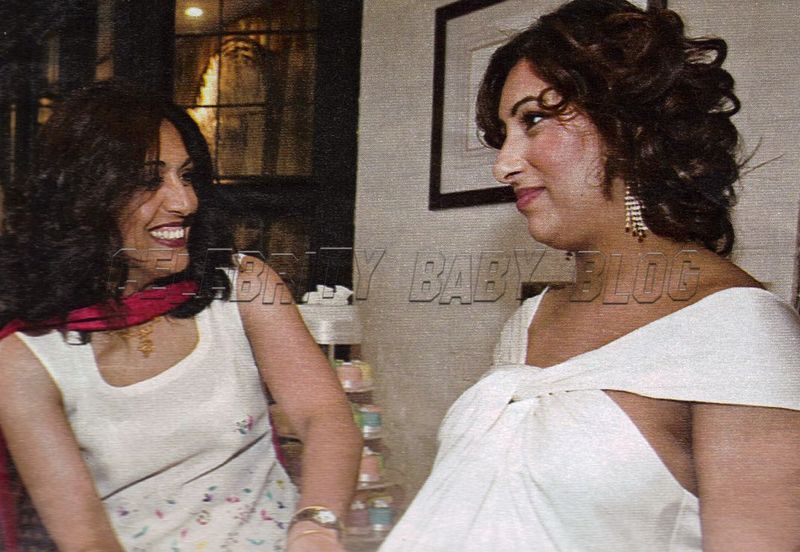 On marrying outside her culture:
Saira, who was expected to wed a man through arranged marriage, kept her relationship with Steve a secret for many years. When she finally introduced him to her family after they'd decided to become engaged, Hanifa disowned her daughter.
I always knew I would never marrya Pakistani man from back home. I wanted my husband to lookafter me and be my equal. I just had more in common with English men.
Thankfully, family wounds have been mended, and Steve "is now her favorite son-in-law."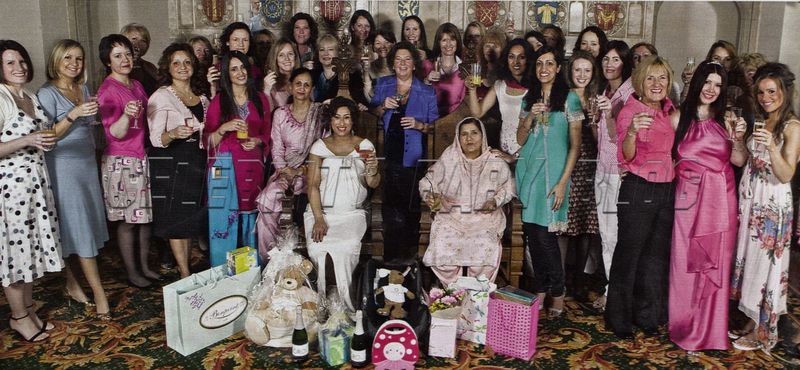 On family help and advice:
Mum's coming tostay with us for a couple of months. It's customary inour culture for a new mum to stay in bed for 40 days — can you imagineme doing that? Being a working mum means I'll soon be up and about.

Mum says to drink fennel water, as it is good for thedigestion and detoxing. She will also make me some special spice ballswith nuts and ground spices to give the body extra nutrients. I am notto exercise for six weeks, but I have a personal trainer lined up afterthat, as I'll be filming the fourth series of 'Beat The Boss' and willneed to be back in shape!
On her birth plan:
Saira is planning to have a water birth with no pain relief at QueenCharlotte's hospital in London — and she's ready at any time!
I'mgetting bigger by the minute now and so looking forward to being a mum.I can't wait. Steve can't believe it either, but he's very calm andlaid back. He's going to make a brilliant, loving and caring dad.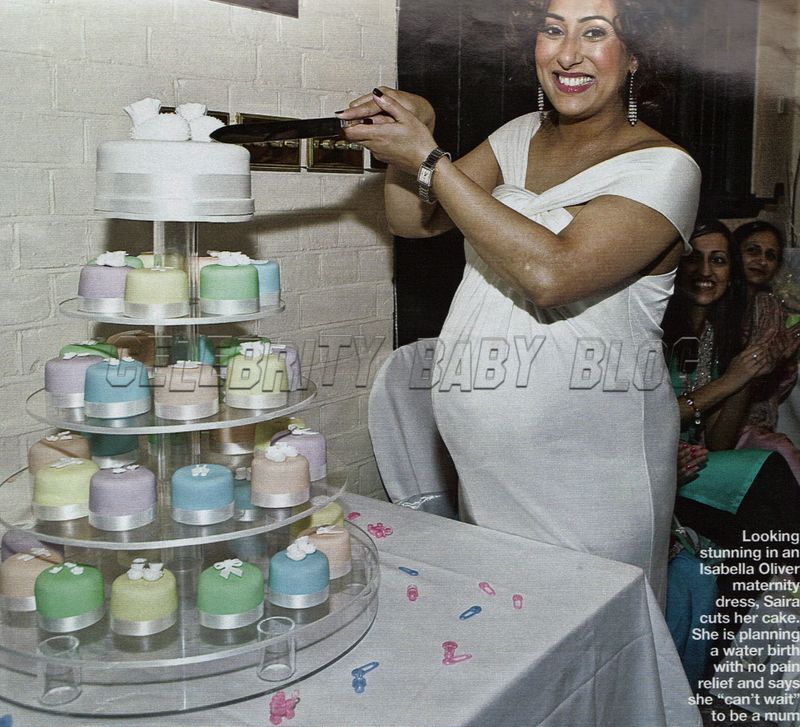 Source: Hello! Magazine, April 8th issue.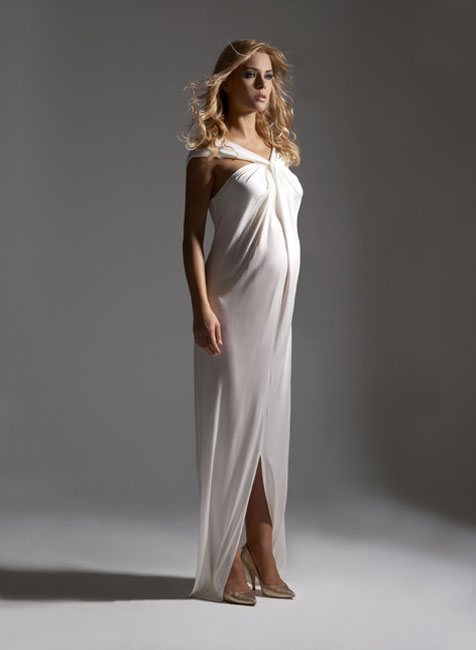 Saira wears Isabella Oliver's Audrey dress ($275).
Thanks to CBB reader Carlie.