James Broderick's favorites: Obama, Star Wars and Legos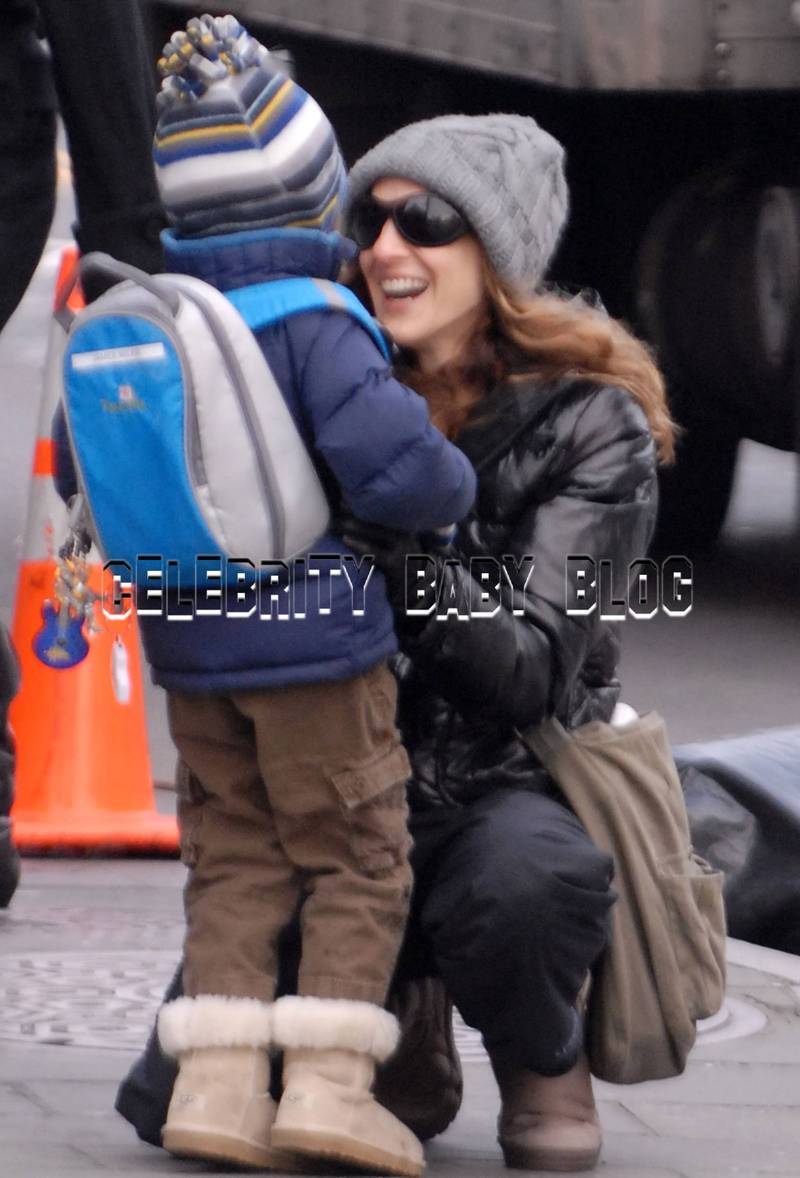 James Wilkie Broderick, 5, son of actors Matthew Broderick, 46, and Sarah Jessica Parker, 43, is already showing signs of interest in politics. Sarah was at a N.Y. press junket on Saturday for the movie Smart People and told reporters:
"He's very into Barack Obama. On his own! He's really, truly into this election. He's come to this conclusion on his own based specifically on Barack's gender. It's that deep. He's a fan and true supporter of Barack Obama."
But James isn't all about politics either. Sarah says he enjoys building things and spending time with his parents.
"Right now he's pretty taken with both myself and my husband. So we'll play blocks with him and he's really into Legos right now and he's really into Star Wars."
Click below for more from the interview, including which daily chore Sarah enjoys doing with her son.
Sarah is enjoying all of her moments spent with her son, saying:
"It'sonly a matter of time before he doesn't want me around. Honestly, Ilove to do everything with him as long as he will have me around.[Even] brushing his teeth with him is enjoyable right now."
Source: People