Courteney Cox-Arquette on Coco's directing and having a second child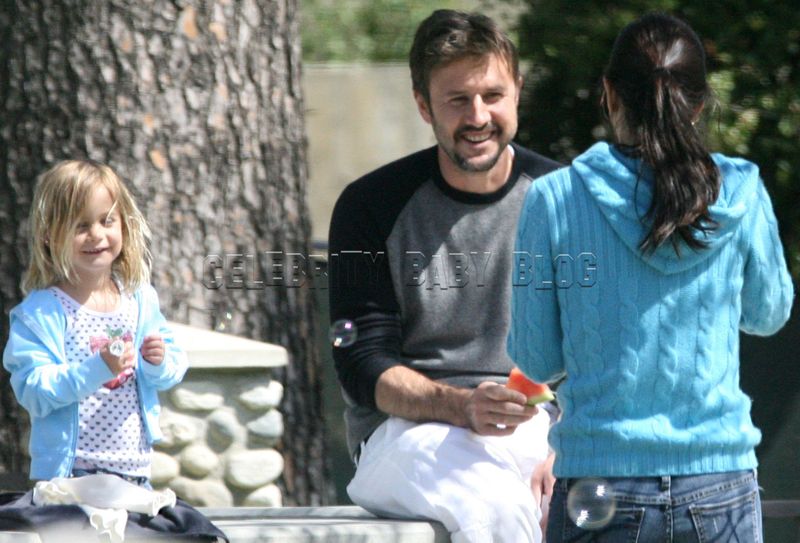 Dirt star Courteney Cox-Arquette, appearing on Ellen last week, joked that daughter Coco Riley, 3 ½, has her own idea of what directing is — and it involves cookies.
She's great. She's going to be four in June. She's just really precocious and fantastic. I'm doing this movie right now with Adam Sandler ['Bedtime Stories'] and she said, "Mommy I want to direct," and I thought, "Of course — sometimes she says 'Action' and 'Cut' on the set of 'Dirt.'"

[Instead,] she said, "No Mommy, I want to direct!" So I said, "I know, let's go to Adam and you can say it." She looked and pointed at this table of little kids sitting around a table eating cookies — they were all acting — and I said, "No! Negative."
Click below to watch the video and for Courteney's thoughts on a second child.
Husband David Arquette, 36, shared last week that, "We would adopt in a second. I see no difference," and Courteney, 43, tells Ellen that it may be an option.
I do want to have another one. But, you know, I don't know how toachieve that at my age, but I would like one more. I had a littleharder time with Coco.