Update: Melissa Joan Hart and Mark Wilkerson leave the hospital with Braydon
CBB exclusive update: Melissa had some time to get online today and answered your questions:
I was wheeled to the door of the hospital with Brady in my arms.
The nurse made sure he was secure in his car seat before we left.
The baby blanket was handmade by my mom for Brady.
I love my flip flops and wasn't in any shape to bend over and put on shoes that day!
The thing I have in my hands is a picture mat that I had all our visitors sign for Brady and the space where the picture is supposed to be just happens to be framing my ROOTS logo on my sweatpants … funny! I did the same thing for Mason with the picture mat and it hangs in his room to remind us of all the friends and family that came to meet him when he was born.
Hope that helps answer all the questions!
Originally posted March 17th: Melissa Joan Hart was photographed as she was released from the hospital with new son Braydon 'Brady' Hart Wilkerson on Friday. Melissa gave birth on Wednesday, left a note for CBB readers that night, and blogged a bit about the experience on Sunday.
More images below!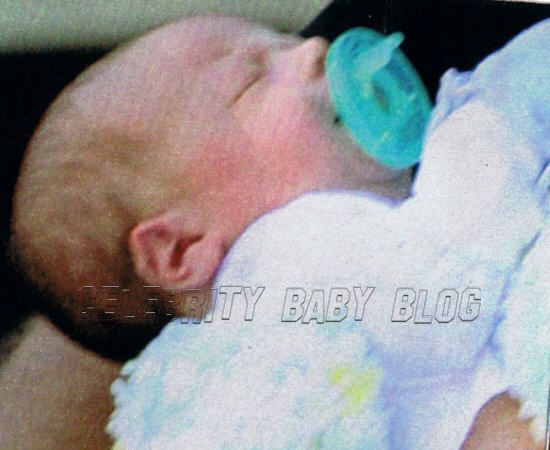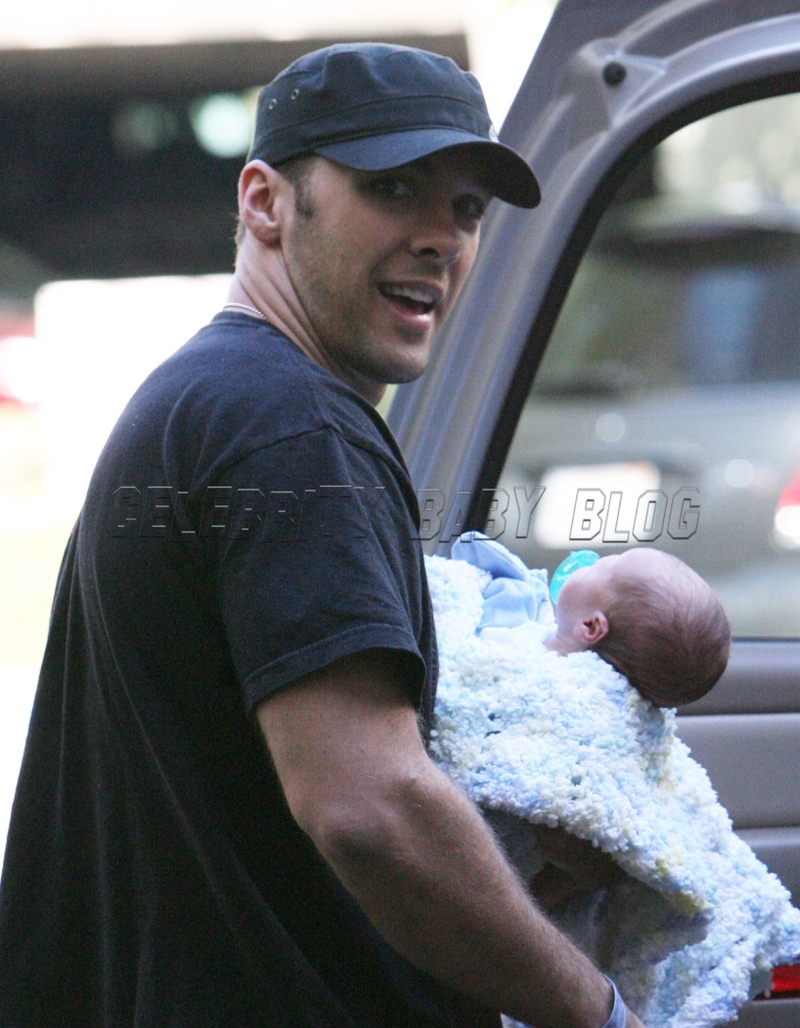 Source: Limelightpics.us
See the full size image of Melissa at OK! Magazine.
Thanks to CBB readers Bella and Sarah.