Update: Introducing Braydon 'Brady' Hart Wilkerson
CBB exclusive update: Additional photo added. We also just got an email from Melissa, who wanted to clarify one of her quotes that was not used in its entirety.
Thank you everyone for the lovely comments about my cute boys with the cool names. 🙂 I was just checking out the website and I noticed some comments about my quote in People saying I would like a girl next [and I want to clear that up].

Of course, I didn't volunteer that info — they asked if I would have any more kids. I said I think so and that I would love to try for a girl, but either way, we would like to have one or two more if my body can handle it and we don't really care what sex they are — they will still be my babies. [However, only the first part of what I said was used in the article.]

Originally posted March 28th: After welcoming their second son on March 12th, actress Melissa Joan Hart, 31, and her husband Mark Wilkerson, 30, introduce their son Braydon 'Brady' Hart, 2 weeks, in the latest issue of People.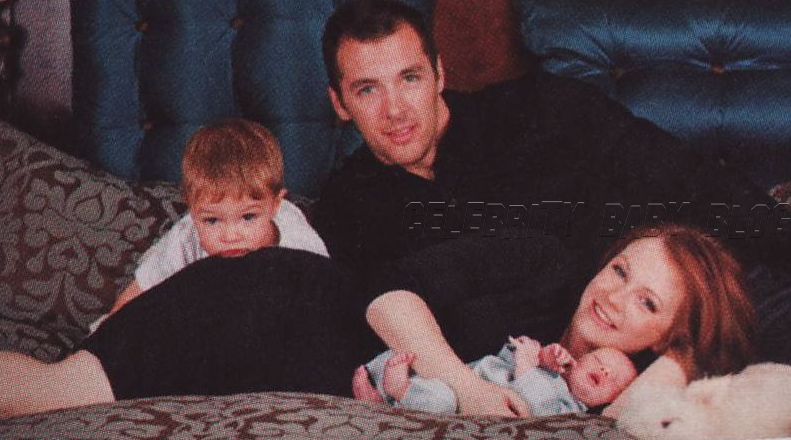 Click below for the interview and two more photos of Melissa and Brady.
Although she had mentioned nervousness in regards to having two children, Melissa shares that she had nothing to worry about.
The second I saw my two boys together, I startedcrying. Your love multiplies with each child. I didn't know I could bethis in love again.
Melissa, who gained 35 lbs during her pregnancy, reveals that shehas lots of help at home — besides hosting visiting family on bothsides, Mason Walter, 2, and husband Mark have their own ways of pitching in.
Mason loves to give Braydon his pacifier. Mark feeds him all the time.
Previously having shared that she and Mark plan another one or two children, Melissa admits that she hopes she'll have the chance to parent a daughter as well — "I'd like a girl next" — but says that's a long way off, as she has her hands (and heart) full at the moment.
Between all my boys, I've literally grown three hearts!
Source: People, April 7th issue
Photos by Tara Rochelle.
Thanks to CBB readers Stephanie and Nicole.