Charlotte Church says motherhood motivates her to help others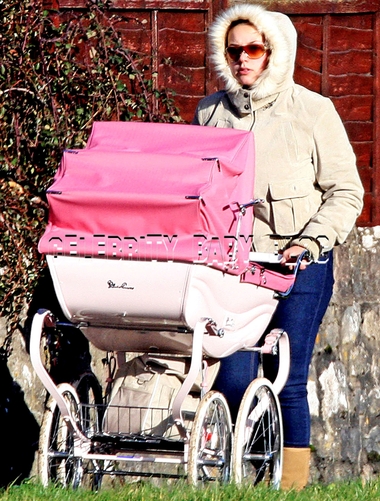 Although she's been involved in the fundraising effort for the Childrens Hospital for Wales for nearly 8 years, singer Charlotte Church says that becoming a mom to 6-month-old Ruby Megan has made her see the facility in a different light. Although Ruby was a homebirth, Charlotte notes,
Once you become a mother, you become a mother of all children. It's amazing to see how the parents [of ill children] cope. When you have a child of your own it makes it so much closer to home…When I started coming here I was a child myself. It means so much more to me now that I'm a mother. It gives you more of an understanding of what parents are going through.
The 22-year-old singer and tv-host told reporters at the launch of the hospital's latest fundraising campaign earlier today that she is "blessed" to have delivered a healthy baby. Motherhood has "completely changed" Charlotte's life, she says, "but all in completely positive ways."
There's not one negative. She's been the most well-behaved baby.
Ruby is the first child for Charlotte and her longtime boyfriend, rugby player Gavin Henson.
Source: The Press Association