Baby Bling with giggle's Ali Wing: Cate Blanchett – Working That Special Glow
by Ali Wing, founder, giggle
If you caught the Academy Awards, you saw a very pregnant (with her third child!) Cate Blanchett. Her dress was stunning, and her jewelry was jaw-droppingly gorgeous. But the most beautiful thing about her was her glow. Now, there's no denying that women always look more radiant when they're expecting. And a quick glance at any photo of Cate shows that she has an almost ethereal quality in any photo, even when she's not "with child." So what does a natural beauty like Cate add to her beauty regime when she's expecting?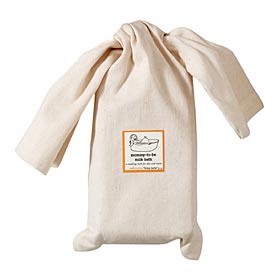 The Australian actress might want to start with Erbaviva Mommy-To-Be Milk Bath. It combines the skin-soothing properties of milk with essential oils of lavender, lemon and sandalwood to create a bath-time haven for any new mom. Plus, it refreshes and moisturizes skin, relieving tummy dryness and soothing the spirits. If Cate hasn't tried this, we especially recommend it for her third pregnancy!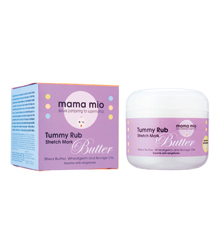 Mama Mio prenatal spa line has an almost cult-like following in England. And since Cate's played a lot of British roles, she just may be a fan. We especially love their Mama Mio Tummy Rub, a top pick among pregnant Brits.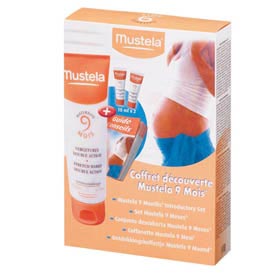 Another great product from overseas is the French prenatal bath and skincare line Mustela. This classic brand has been around for over fifty years and is used by more pregnant women in the world than any other product line. It's a classic, and so is Cate!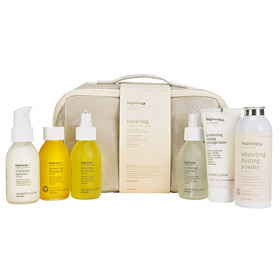 And finally, there's Maclaren New Beginnings. These aromatherapy goodies were created to meet both the physical and emotional needs of new mothers, with natural and organic ingredients to restore harmony. Featuring massage oils, leg lotions and face mists, we're guessing New Beginnings could be part of Cate's secret recipe!
---

In addition to smarter products, giggleoffers customized services to help make it easier to become a newparent, such as giggle personal shoppers and giggle's ultimate babyregistry, offering parents a robust set of tools such as gear guides,starter checklists and a baby gear dictionary.
Cate photo by Frazer Harrison/Getty Images.