Lisa Scott-Lee and Johnny Shentall welcome son Jaden Anthony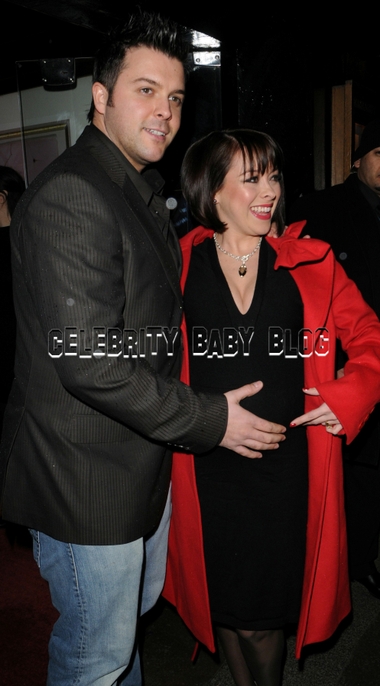 Update: Baby's name is Jaden Anthony Shentall-Lee. He was born Saturday, February 23rd at 2:29 pm. Jaden weighed in at 6 lbs, 10 oz.
Originally posted March 11th: Lisa Scott-Lee, 32, former member of the UK band Steps, and her husband, Hear'Say singer Johnny Shentall, 29, have welcomed a son. No details were released, except to say that the baby was born "last week." Lisa had been due sometime this week.
The news was printed in former Hear'Say singer Suzanne Shaw's column in the British magazine Women.
Congratulations to fellow columnist Lisa Scott-Lee who had her baby last week — it's a boy. My ex-bandmate Johnny texted me the next day to let me know their beautiful son had arrived. Mother and baby are happy and healthy.
The pregnancy was announced in October. They had kept the sex a delivery surprise.
Source: Suzanne Shaw's Women column; Hello!
Thanks to CBB readers Zoe and Christelle.