Update: Contest: Win Jewels & Pinstripes New Girls in Tinseltown bag like Jennifer, Halle & Milla received!
Update: The winner is Mandy who said she will keep the gift bag for herself and her daughter, Breeana.
She has brought more love than we thought possible into my husband, son and my lives than we thought could possibly fit. She id such a sweet and happy baby. Even if we didn't win this bag, I would still be lucky because she is in my life!
---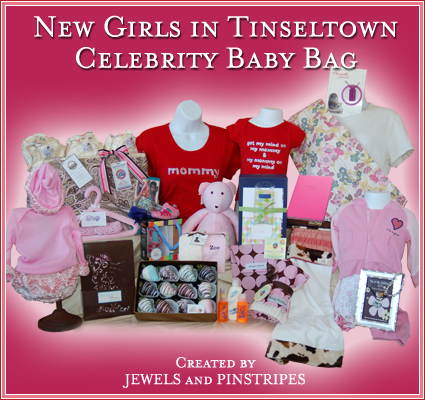 Enter to win and join the celebrity parents who received the "New Girls in Tinseltown" gift bag! Celebrity owners of this magnificent bag include Jennifer Lopez, Milla Jovovich, Halle Berry and many others.
Looking for some of the most fantastic baby items, but don't know where to find them? You can find them here by simply entering to win this unforgettable baby bag that has been given by some of the biggest celebrities. This adorable gift bag created by Jewels and Pinstripes celebrates new baby girls and everything terrific that come along with them.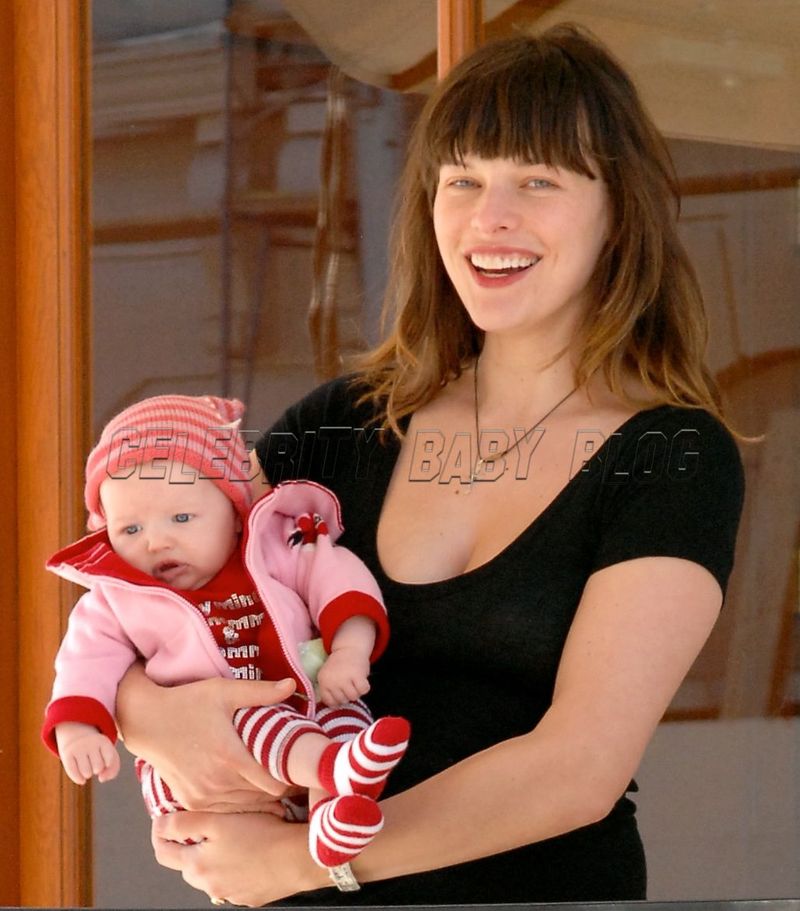 The bag is filled with a wonderful mix and fun and practical items including baby shoes from stride rite, clothing from Life is Good and Tuni & G (as seen on Milla Jovovich's daughter Ever, right), an adorable birth day box by Bloomers Baby, teething jewelry by Chewable Jewels, Diapees and Wipees' Cuddley Wuddlees stroller blanket, delicious chocolate covered strawberries from Shari's Berries, stationery from Boatman Geller, The Patchwork Bear Lovey Blankie and Signature Patchwork Bear, momAgenda stylish day planner, personalized jewelry from Me and My Girlfriends, a baby pouch from tot-to-go, "The Ultimate Burpie" by Bawl Baby, KINeSYS Kids Performance Sunscreen, organic washcloth and hangers from Simple Pleasures AZ, and Cute Tooshies fitted cloth diapers which are all included in a fun and funky reusable Skeeda canvas shopping bag. To see everything in the bag, visit Jewels and Pinstripes.
You can win this amazing bag! Click Continue Reading to find out how! An identical bag will be auctioned on charityfolks.com to benefit the Plasticos Foundation.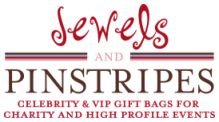 Enter to win Jewels and Pinstripes' New Girls in Tinseltown Bag. To enter, email the following info to celebritybabyblogATgmail.com (make sure you replace AT with @).
Your full name, mailing address, and email address.
Visit Jewels and Pinstripes and tell us which five products contained in the bag that you're most interested in and why.
What is The Plasticos Foundation?
Who will be the incredibly lucky person who will get this awesome bag if you win it and why do they deserve it?
Make sure you put "

New Girls in Tinseltown

" in the subject line in order for your entryto be counted.
Any entries that don't include all of the info will not be counted. The contest closes April 1 at 7 am EST. (For terms & conditions, click here.)