Poppy Montgomery and Adam Kaufman out for a walk, first peek at Jackson Phillip
Actors Adam Kaufman and Poppy Montgomery, 32, were spotted out walking with their son Jackson Phillip Devereux, 3 months, in Venice, CA on Sunday. This is the first peek we've had at Jackson! Poppy also did a CBB interview with us last month, for those that missed it.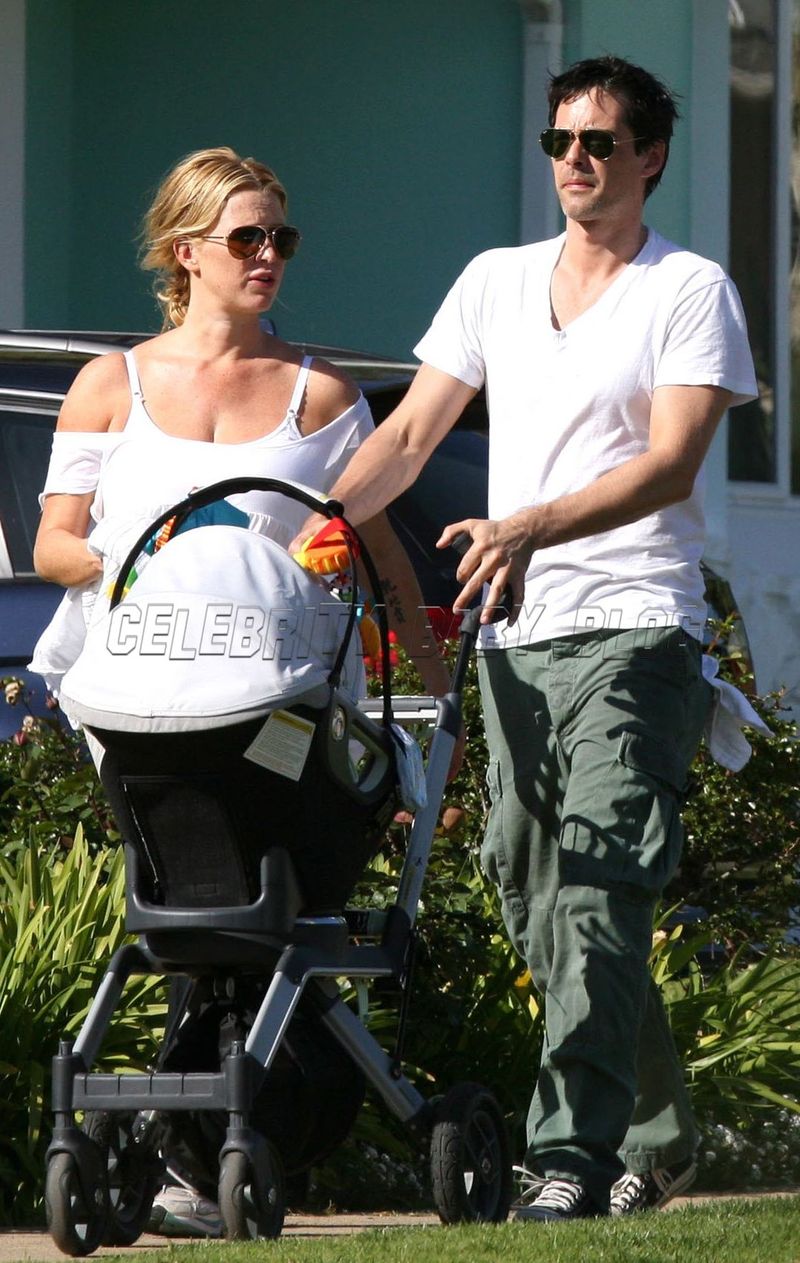 Photos by Ramey.
A photo of Jackson and the stroller info below.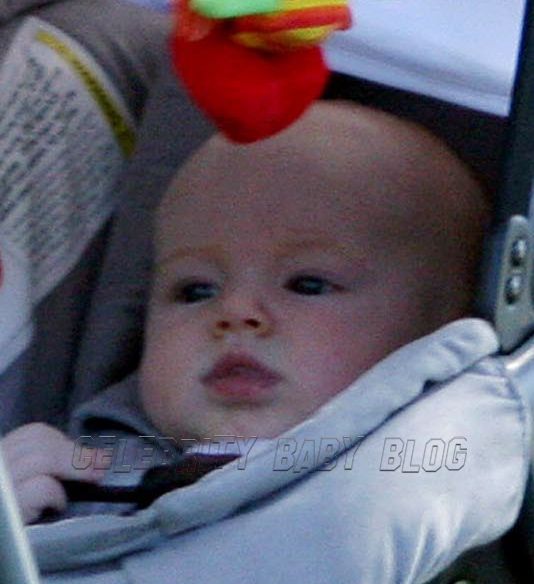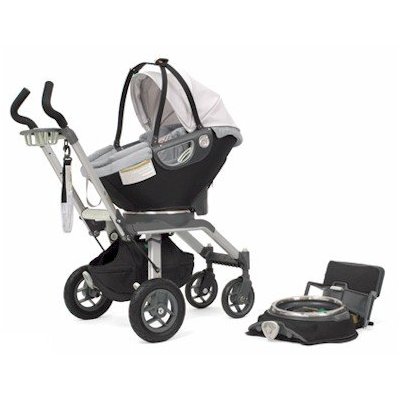 Jackson rides in an Orbit stroller system in black/slate ($900).