Elisabeth Röhm celebrates her baby shower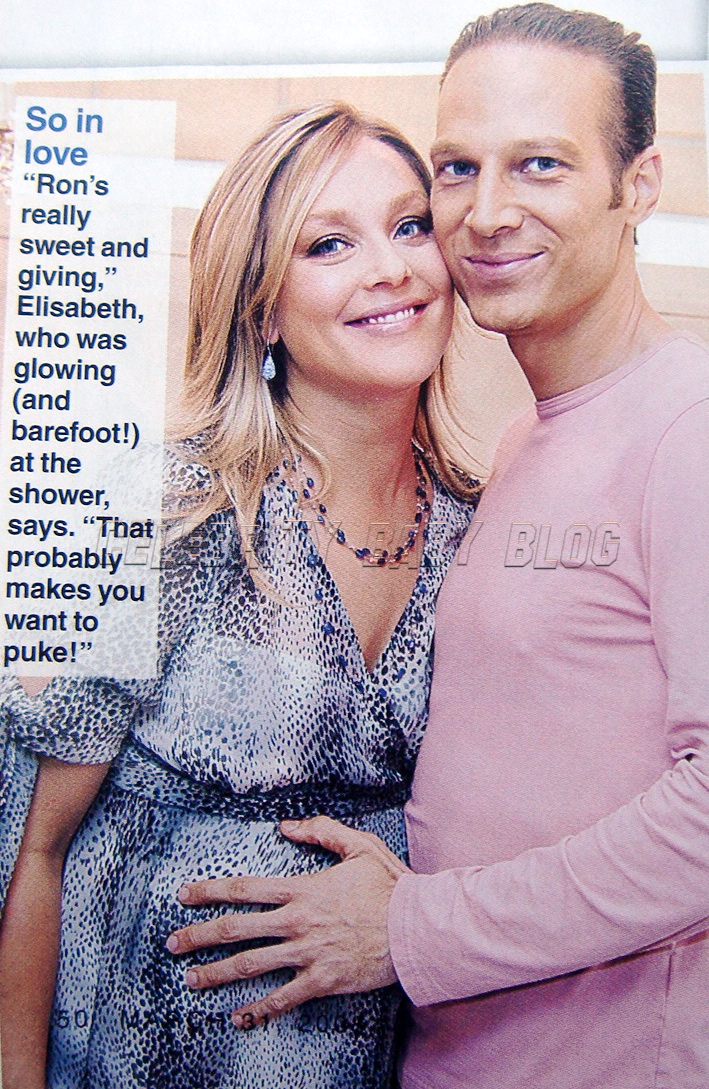 Relaxed and barefoot, former Law & Order star Elisabeth Röhm celebrated her baby shower at a pal's home in Beverly Hills, CA on Wednesday, March 12th. Sponsored by Gymboree, guests such as Nia Long, Alicia Coppola, and Tasha Smith were pampered with manicures from Bliss spa and enjoyed smoothies and cupcakes from organic baby food company Tastybaby. The 34-year-old Big Shots actress has shared previously that daughter Easton is due on April 28th, which is also Elisabeth's 35th birthday.
I don't know what the statistic is for people delivering on their due date. (CBB note: About 5%.) It's almost too good to be true that she could have my birthday.
Accompanied to the shower by fiancé Ron Wooster, whom she will wed in September, Elisabeth dished on him and waiting to meet their daughter.
Ron's really sweet and giving … that probably makes you want to puke! I feel my daughter's presence all the time and wish I could hold her today. I'm so ready to love her.
Source: Life & Style Weekly, March 31st issue
Click below for shower photos!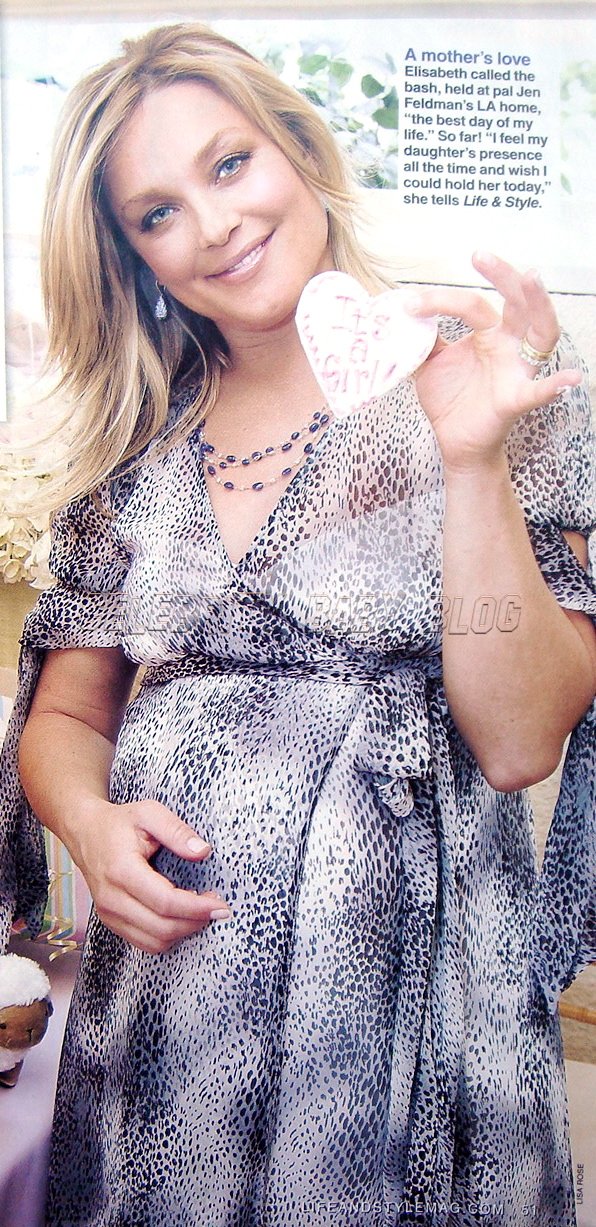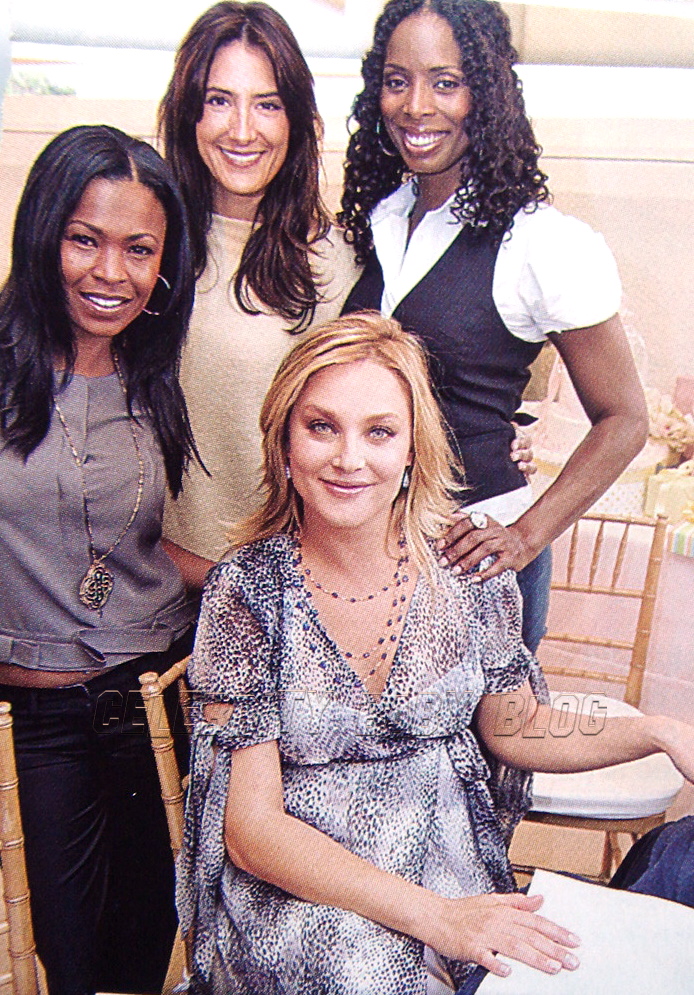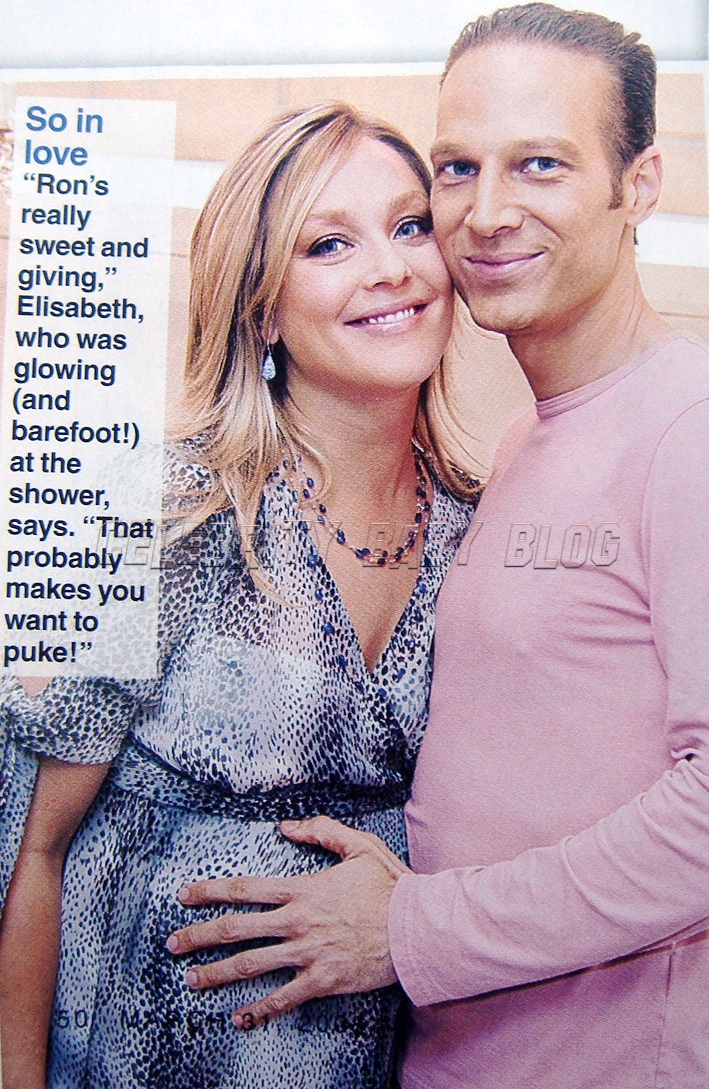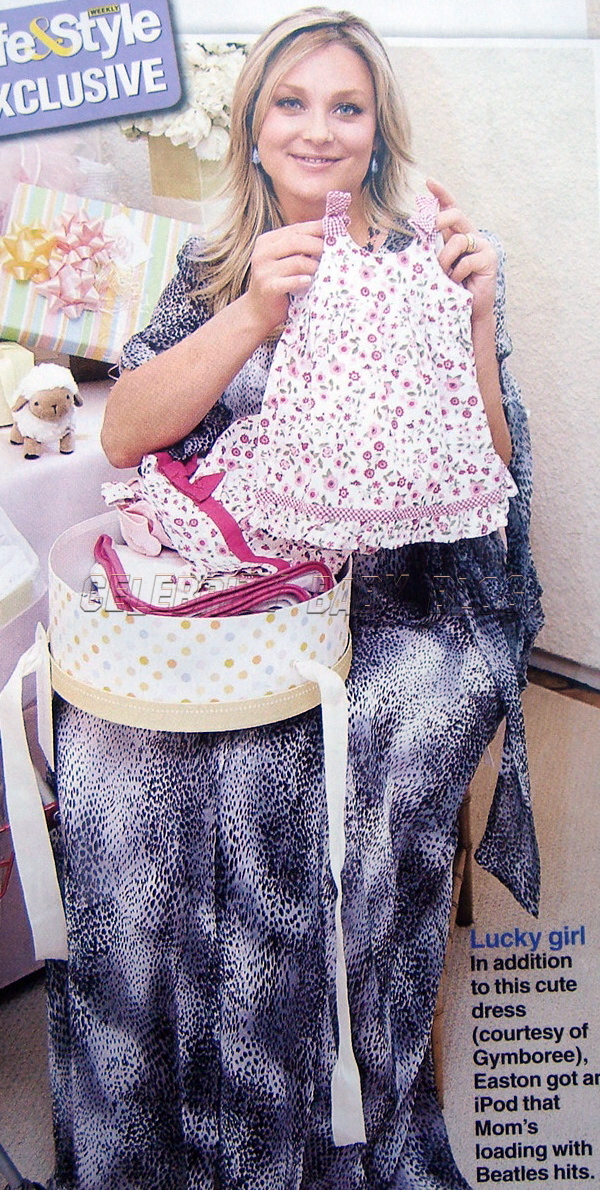 Elisabeth holds Gymboree's ladybug garden dress ($30).