Cross-Mahoney family at the park in Santa Monica
Actress Marcia Cross, 45, and her stockbroker husband Tom Mahoney took their fraternal twins Eden (held by Tom) and Savannah (held by Marcia), 13 months, to the park in Santa Monica, CA yesterday afternoon.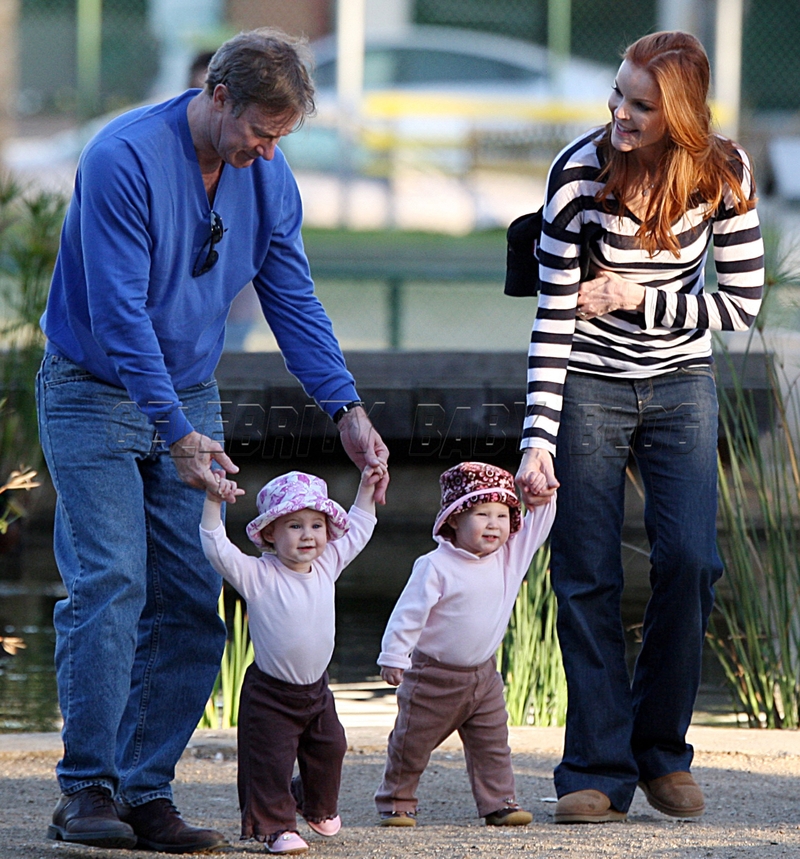 Photos by PacificCoastNewsOnline.com
Click below for another photo and fashion info.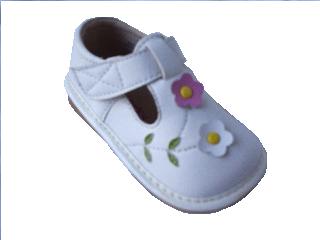 Eden wears Beesqueaky shoes in pale pink ($34).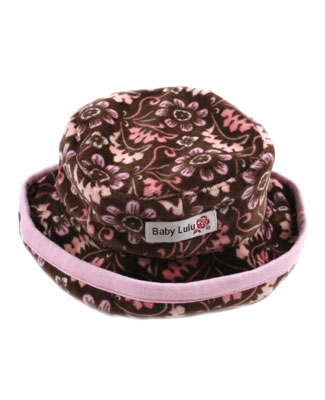 Savannah is wearing Baby Lulu Chocolate Bloom Velour Knit Roll Hat (on sale now for $14).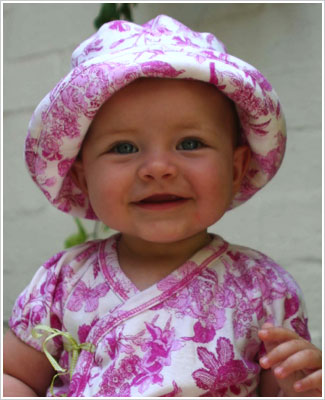 Eden is wearing Baby Lulu Lavender Meadow Knit Roll Hat ($22).