Princess Kalina and husband Kitin Munoz celebrate Simeon's 1st birthday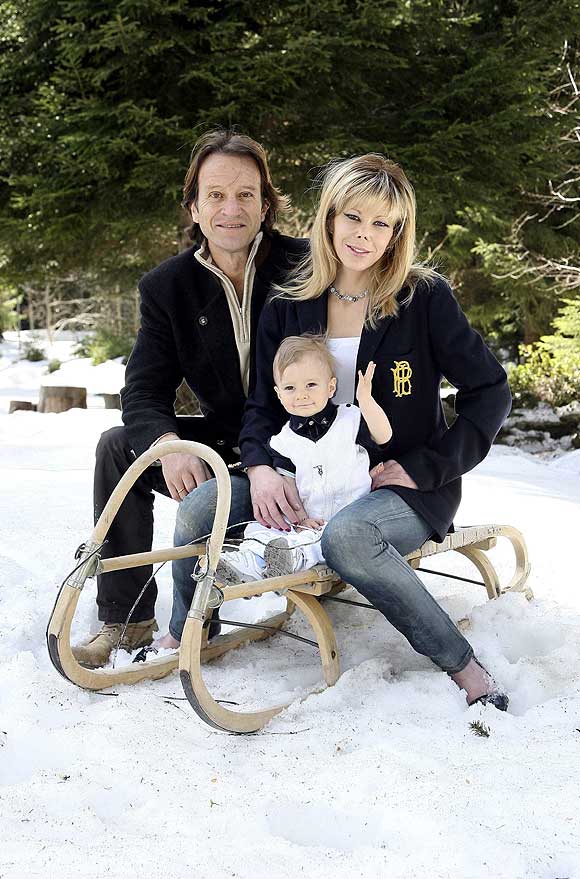 Princess Kalina of Bulgaria, 36, and her husband Kitin Munoz, 49, returned to the same Bulgarian hunting lodge that they were married at in 2002 to celebrate the 1st birthday of their son, Simeon Hassan.
The family, who now lives in Spain, sat for a series of photographs together on the grounds of the royal residence of Tsarska Bistritsa. In one of the photographs Kalina dons a traditional Bulgarian costume and little Simeon looks coordinated in a mini embroidered tabard and bright cummerbund.
Tsarska Bistritsa is a former royal palace in southwestern part of the country, high in the Rila Mountains, just above the resort of Borovets and near the banks of the Bistritsa River. Built between 1898 and 1914, it served as the hunting lodge of Tsar Ferdinand of Bulgaria and his son Boris III.
Click below for additional photo.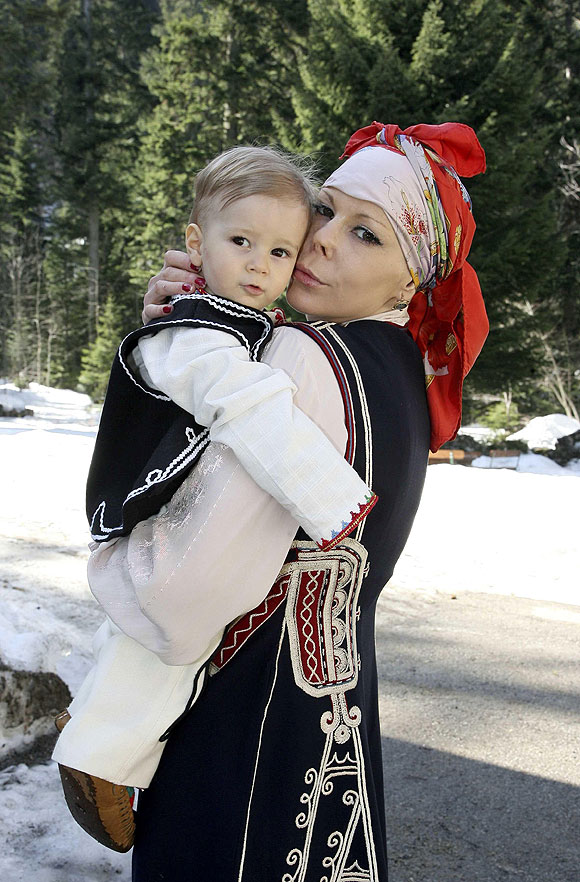 Source: Hello!
Thanks to CBB reader Mary Beth.