Lisa Marie Presley says husband is experiencing Couvade Syndrome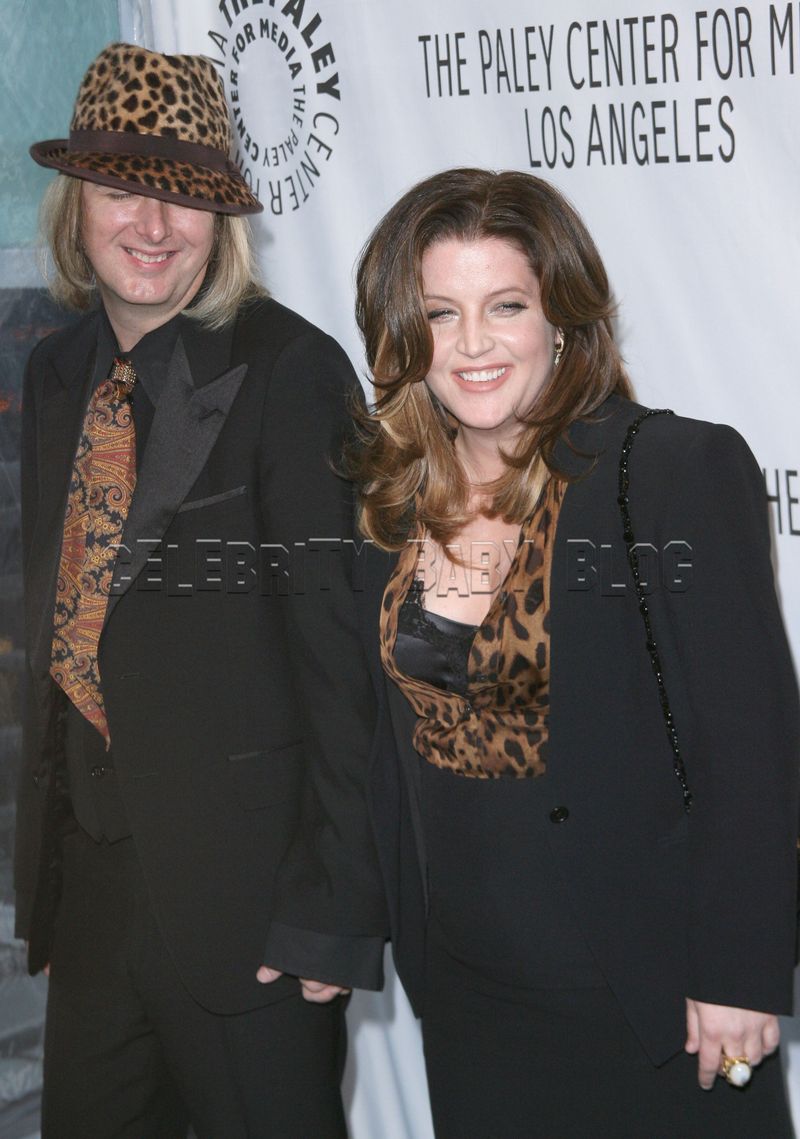 Like many husbands and partners before him, Michael Lockwood is finding himself battling pregnancy symptoms — right alongside his pregnant wife, singer Lisa Marie Presley, 40. The phenomenon, called Couvade Syndrome, is nothing new — and Lisa Marie says she finds it amusing.
He has all my symptoms. He feels like his belly is getting big, and he has the same appetite I have. He's having reflux and was nauseous the other day. It's funny.
As for her own pregnancy symptoms, Lisa Marie says that she does have food cravings and so far they've been healthy ones.
Fruit — it's boring but that's what I want. Any fruit: fruit smoothie, fruit juice — it's good!
Click below for Lisa Marie's opinion on maternity clothes, and her older kids helping out.
The child/ren, due early this fall, will be Lisa Marie's third (and possibly fourth); She already has 18-year-old Riley and 15-year-old Benjamin from a previous marriage.
Oh yeah, they'll help out. I'll be at the bar and they'll be babysitting. Just kidding!
One thing she's not kidding about: maternity clothes.
I'm trying to avoid it as long as possible!
Source: OK!
Did your husband or partner experience pregnancy symptoms during your pregnancy? If so, which symptoms?